Feedback Manager
The filter can choose to filter the feedback from a single marketplace or All Amazon marketplaces.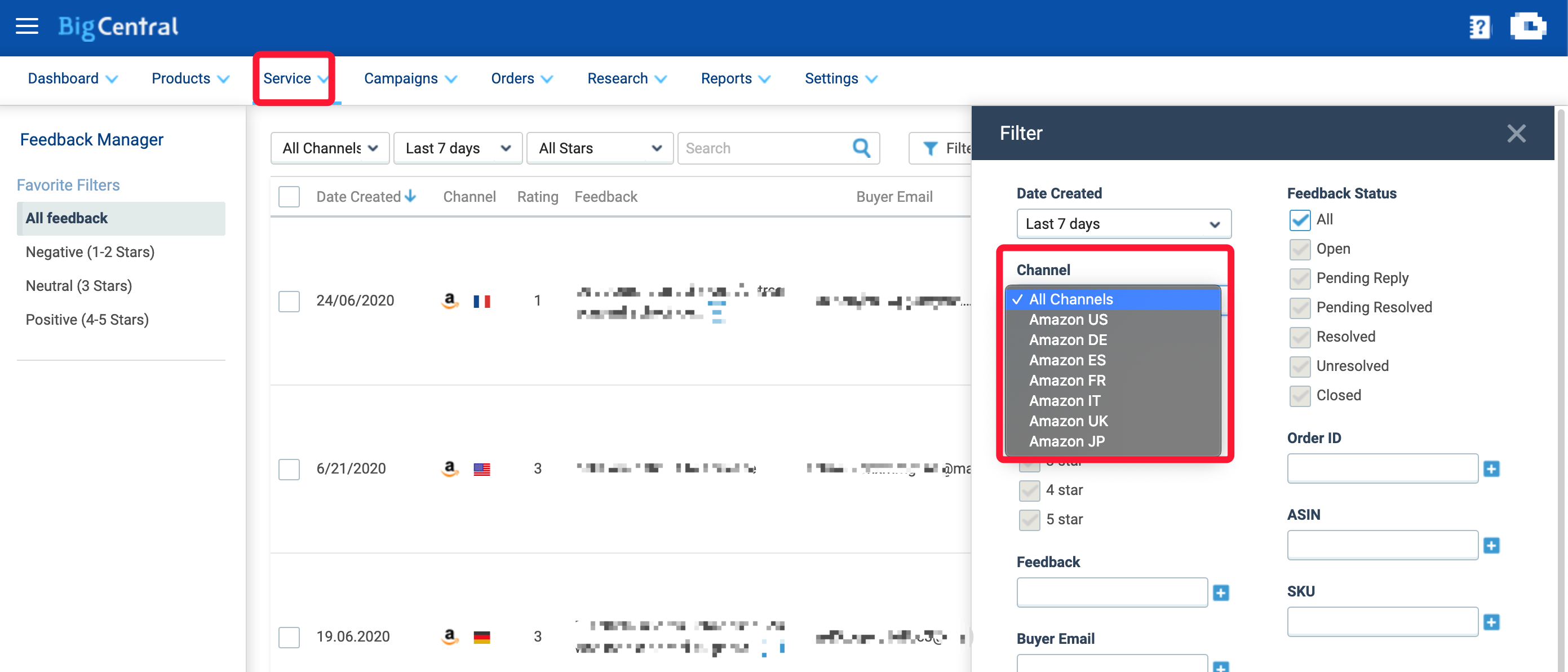 The new Feedback manager filter can use the Feedback star ratings as the basis to sort out feedback. The basis includes the choices of 1 to 5 stars and all-stars together.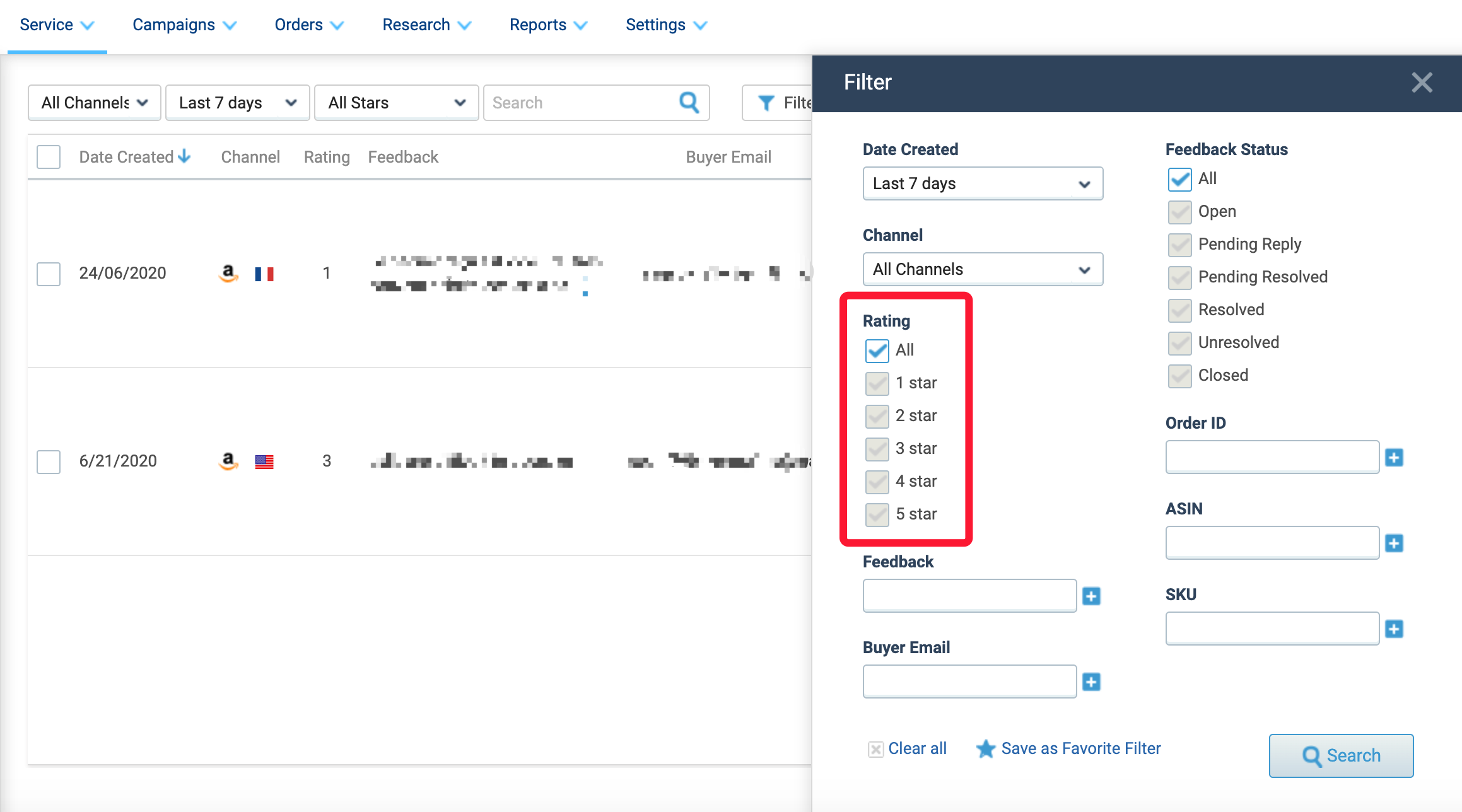 My Favorite Filter
My Favorite Filter allows the users to customize the filter requirements whether it is to focus on Negative Feedback or Positive feedback only.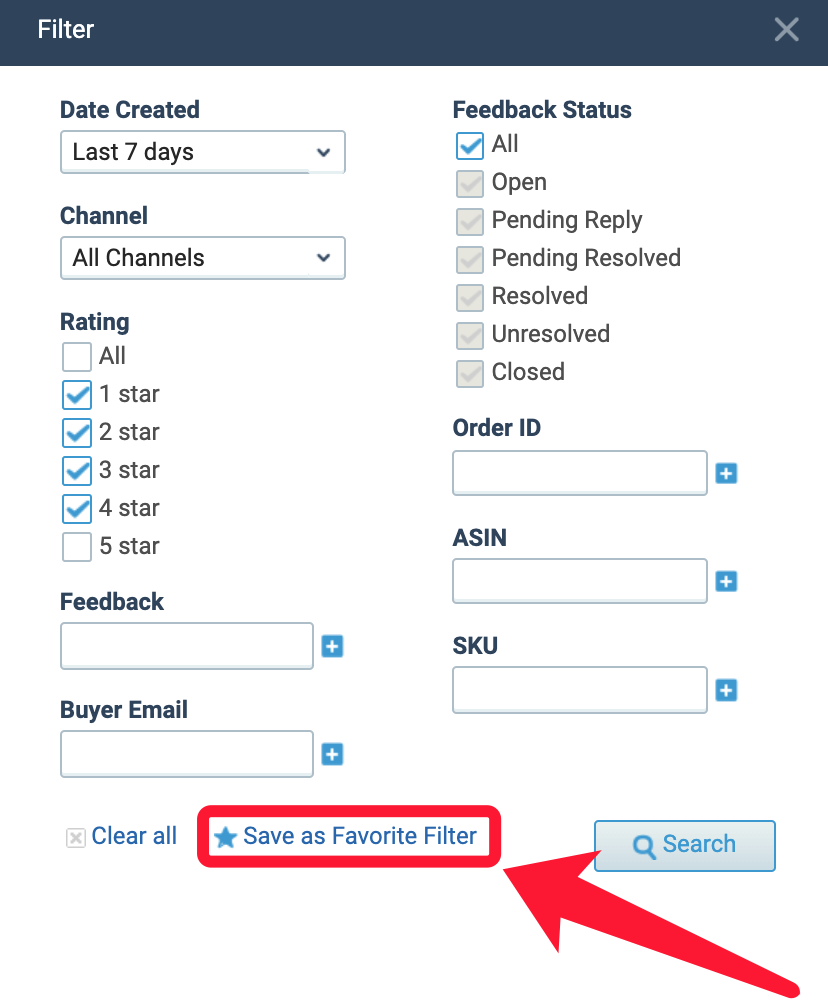 Bulk Action
Bulk Action features are available with certain actions to act on multiple feedback entries at once, as illustrated below.

Download Report
Users can click on the Download Report icon to download feedback result per page.


Please click on ok to Download 1-page result to CSV file,

The report will contain the information outlined in the image attached below.

Display Setting
The Display setting allows the column to be rearranged on the Feedback Manager Interface.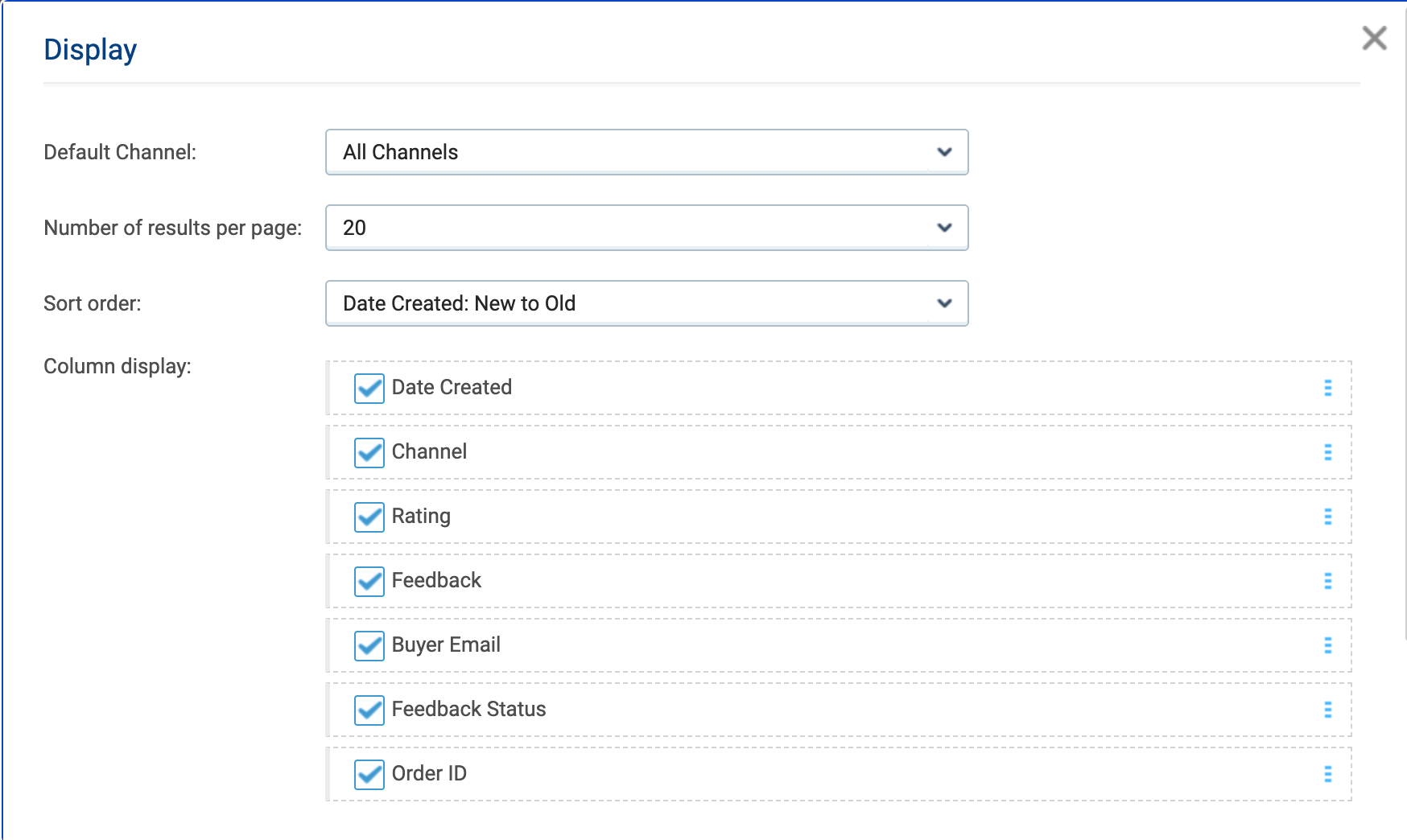 The column width of each Seller feedback is the same for the purpose of easy viewing.
If users want to see the full content of seller feedback, please click on the + icon to disclose the full content.

Users can click on the minus icon to change back to the original size.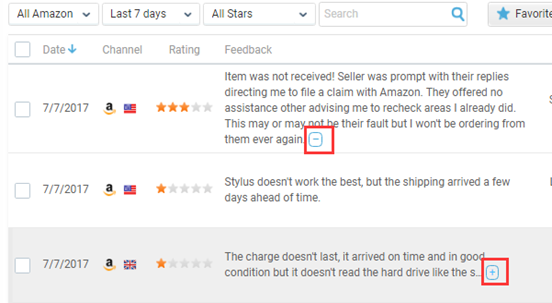 Contact Buyer through Feedback
Clicking the Contact Buyer column, the interface will be redirected to the Ticket function. Users can edit the content of the ticket or use a preset template.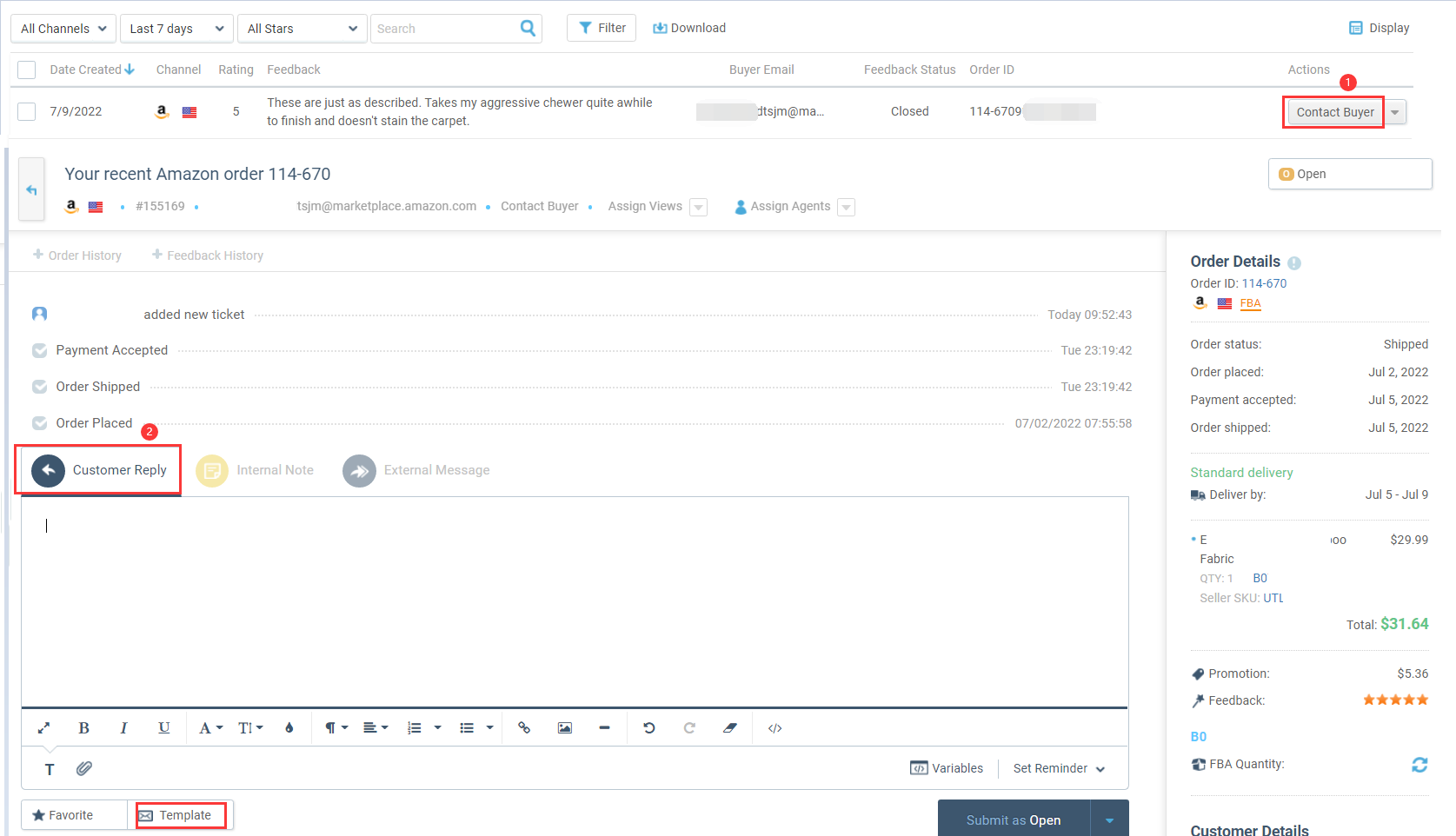 Channel Section
In the Channel section, if the corresponding marketplace is not activated, then the Contact Buyer column will disappear. That means this marketplace needs to be activated.

For the detailed guideline of activated Channel, please refer to the Ticket Settings Channel article.