By default, BQool won't pause the repricing mechanics on stockout listings. The notion behind this is that when the out-of-stock listings are replenished, BQool is able to reprice them automatically.
The system can't predict when the stockout listings will be replenished in the future, so the system won't pause the repricing on those listings. If BQool decided to automatically pause repricing on all the stockout listings, it is likely that some users would have to put in extra labor to sort out the recent replenished listings.
Having said that, there is a workaround to pause repricing on the stockout listings and make more room to reprice the new coming listings. Users can easily use the filter to sort all the listings that are currently Repricing Enabled and Inactive. Following that, users can use bulk action to pause repricing at a maximum of 500 listings per action.
Please navigate to the Preference Tab on the Manage Listing Page.

Please choose 500 for the results per page.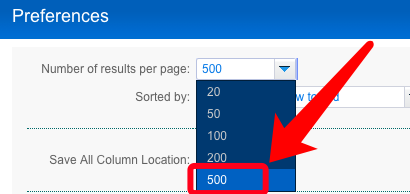 Next, please sort out the listings by these two attributes: Repricing Enabled and Inactive.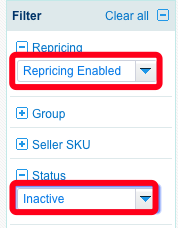 Subsequently, the user will get a number of listings that match the search results.
After that, please select all the listings by ticking the upper left header box.  
 
Lastly, please click on the Pause Repricing for all the selected listings.