Go to Manage Listings, you can find the Preference under the Settings Button to help you manage the listing items or how you want to view the listing columns.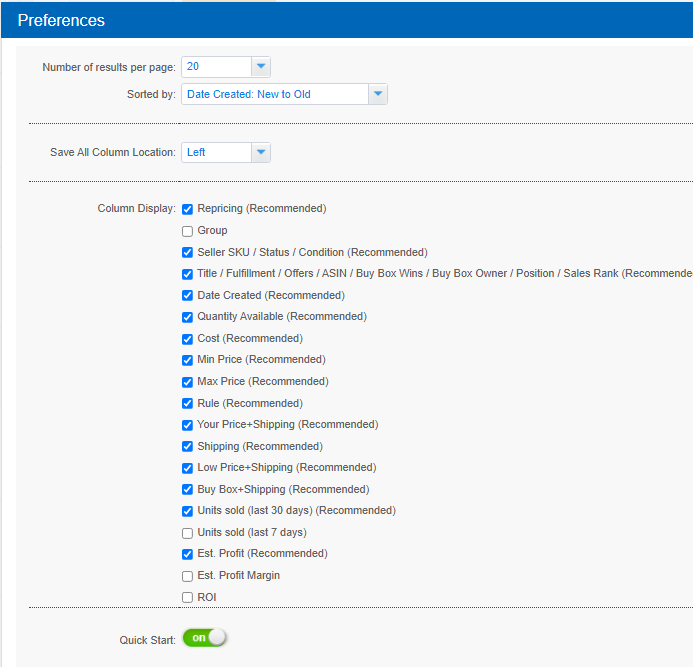 Number of results per page: Determines how many listings you can see per page. You can select from 20, 50, 100, or 200 listings per page.
Sort by: Determines the sorting order according to your selection: High to Low, A to Z, and New to Old or vice versa.
Save All Column Location: You can make the Save All/Action column to display from the left, middle, or right.
Column Displays: You can check or unchecked the columns to hide or display them

Recommended: There are 15 columns that are displayed as default
Optional: Group, Unit Sold (last 7 days), Est. Profit Margin, and ROI

Quick Start: You can turn off the quick start guide.
You can decide to turn Show or Hide for the column information. All information is defaulted to show.