The Competitor Analysis provides you more information for your listings at a glance.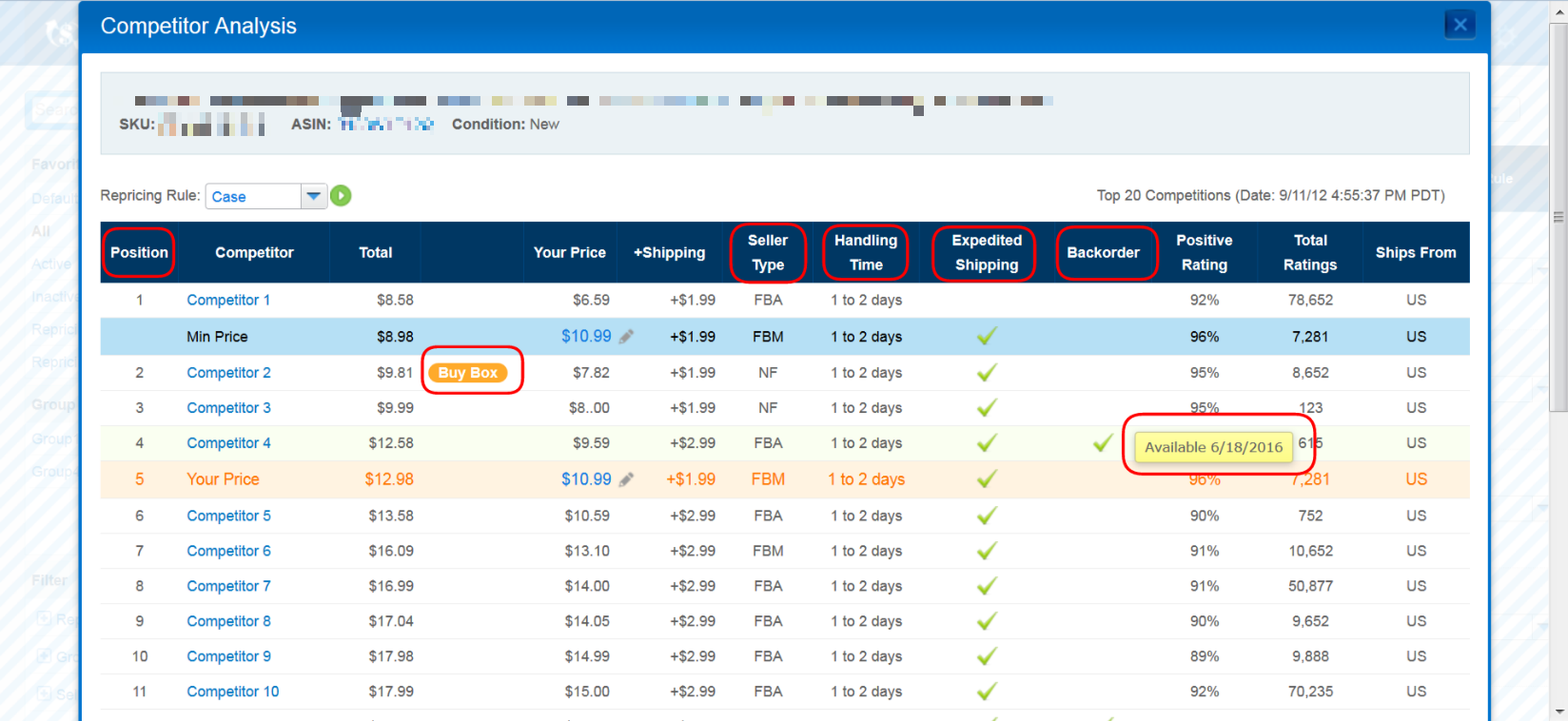 Position: up to Top 20 sellers listed
Buy Box: indicates which seller is currently at the Buy Box
Seller Type: indicates the fulfillment type for this listing, such as FBA, FBM, and NF (Non-Featured).
Handling Time: indicates the seller's handling time for shipping
Expedited Shipping: shows which sellers have the Expedited shipping option available.
Backorder: this is an indicator on the availability of the product. If the product is in backorder, there will be a check mark. When you hover over the check mark, the available date will be displayed.