You can access Price History either through the 'Price History' option in the 'Actions' drop-down menu or by clicking the 'Price History' tab.
1. Under the "Actions" drop-down menu for individual listings.

You can change the time frame for the Price History from 24 hours up to 5 days. Only the price adjustment for the listing will be displayed.

2. Under the 'Price History' tab, you can search for price adjustments by ASIN or SKU and choose a time range from 24 hours to 5 days."
General Search – Search by ASIN or Seller SKU and/or with date range drop-down menu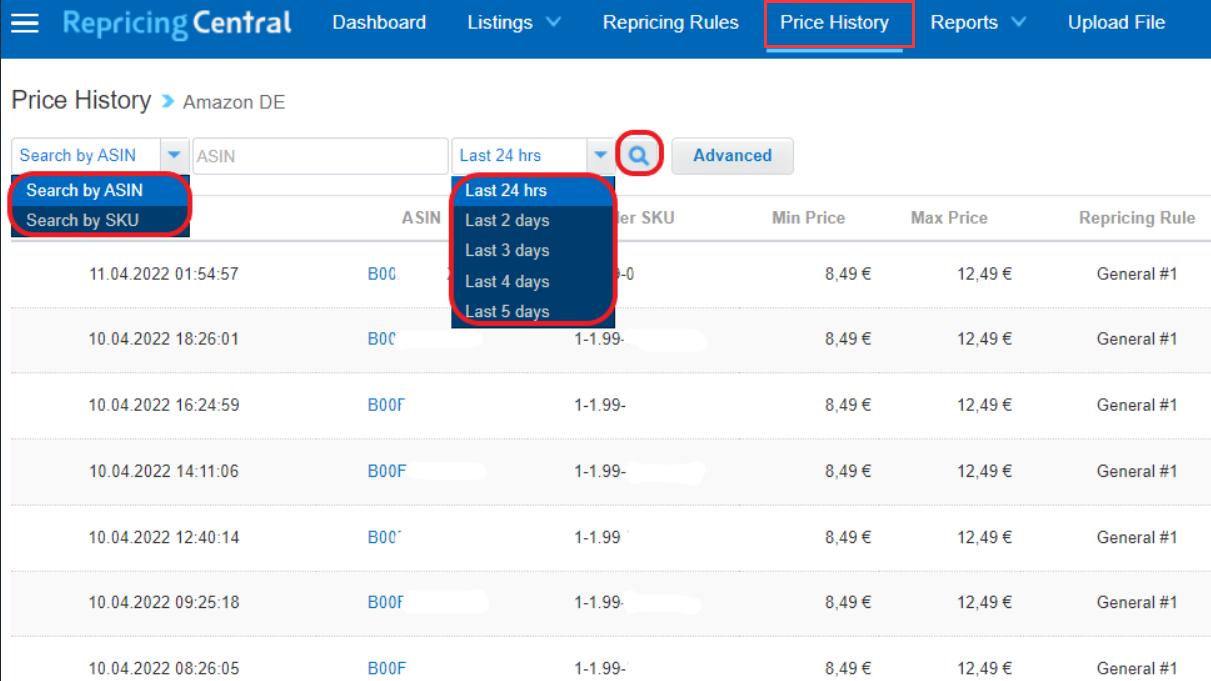 Advanced Search – Input the date range (it is available for the last 11 days), ASIN, Repricing Rule, Seller ID, and Seller Type to search the Price History.

You can review individual listing details, marked in red, which include the date, ASIN, SKU, Min Price/Max Price, and Repricing Rule within the Price History section.
Also, the targeted competitor information, marked in blue, such as Seller ID, Seller type, Condition, and Seller type, can also be found.
Your price adjustments based on rule settings and competitors' price-changing activity, wuill be displayed in chronological order.