When any login user that has no data altering activities, the system will implement a security Timeout protection mechanism. In case the user forget to sign out of the account, the system will automatically leave the current session by logging out.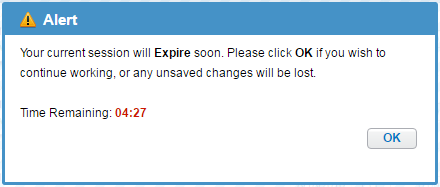 The system will popup a warning message with a 5 minute countdown. The user can press the OK button to reset the session of 60 minutes before the Time Remaining counting down to 0:00.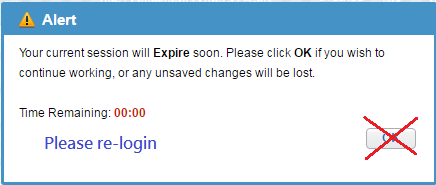 Once the Time Remaining Counting down to 0:00, You will have to re-login to your account again.