You can simply setup BQool email for the Buyer Opt-out emails to avoid sending emails to those Buyers who've opted-out in the future.
Please navigate to BigCentral> General, where you can find your personal BQool email address. Please Copy this address.

Sign in to Seller Central & add your BQool email address.

Please follow the steps below to set up your Seller Central:
1. Find the Notification Preferences settings in Seller Central.

2. Click Edit.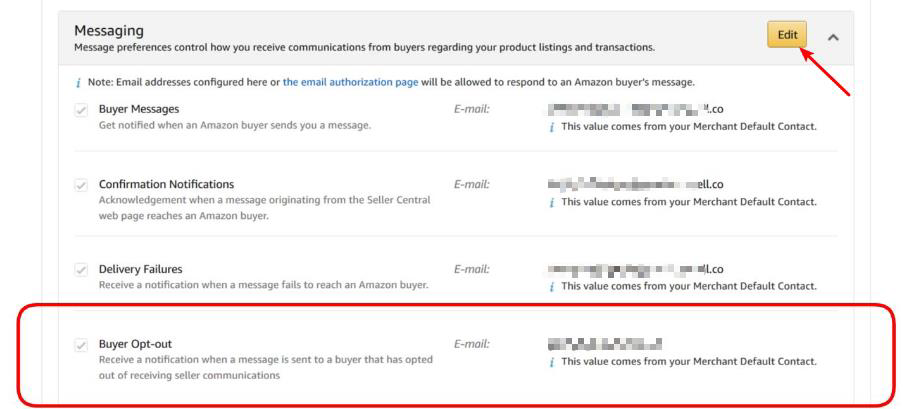 3. Click on Add another in the Buyer Opt-Out Section. Enter your Personal BQool email address, then Save it.