The BigCRM service will be used as an example.
Users can remove one of the marketplaces from their current subscription.
Please go to My Account > Subscription > My Subscription > Click on the Upgrade drop-down menu of the product that you want to remove the marketplace from > Downgrade.

Next, please move to Channel and click on Update

Select the marketplace you don't want to be renewed. In this case, the customer doesn't want to renew the CA marketplace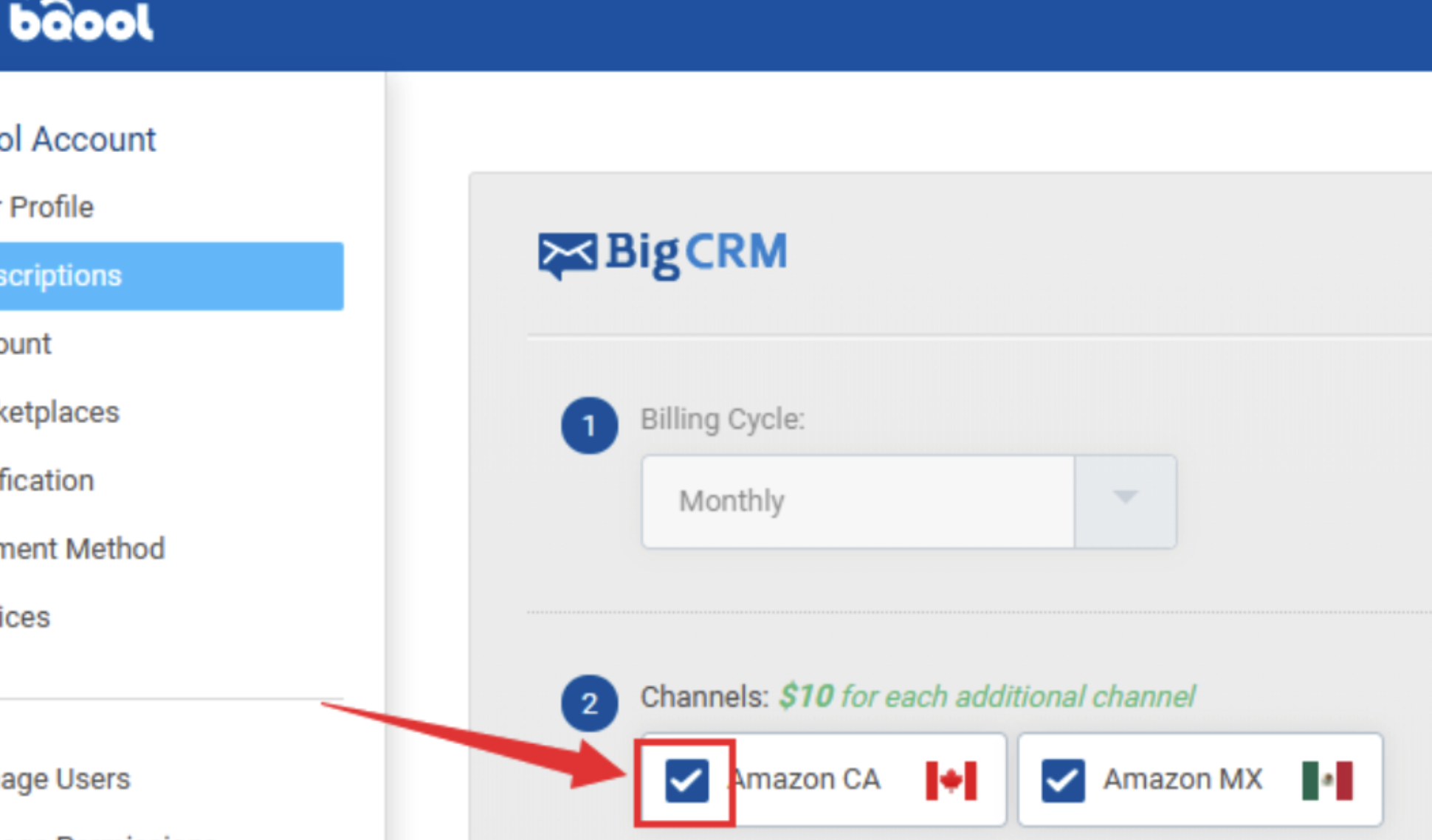 Following that, you can see the CA marketplace is removed. Then you can proceed to add to the cart and check out again.