You can remove one of the marketplaces from the current subscription.
Please go to BQool Account > Subscriptions > My Subscriptions >
Click on the Upgrade drop-down menu of the product that you want to remove the marketplace from > Downgrade.

Next, please move to Select your plan and click on Update

Select the marketplace you don't want to be renewed. In this case, the customer doesn't want to renew the FR marketplace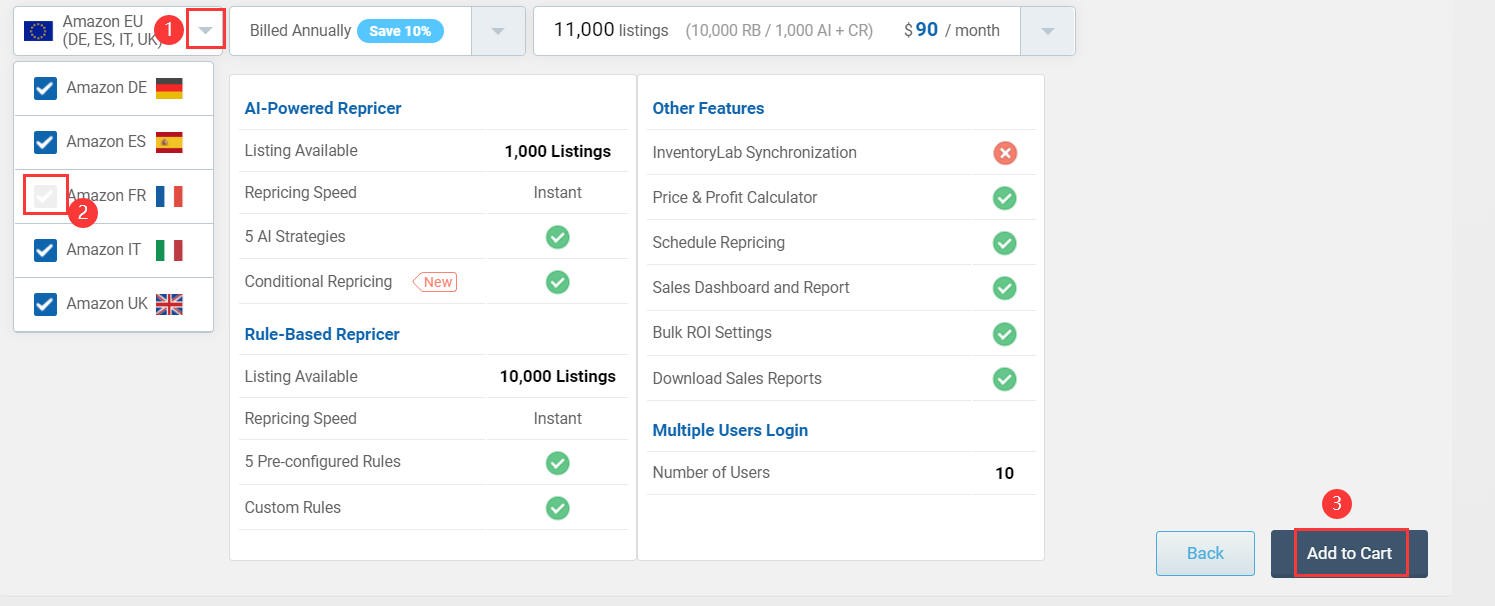 Then you can click the check out button.