The BigCentral system will send out the email plan limit notice when the amount of available emails is lower than the subscribed amount.
Users will receive a notification email titled: 'You are about to reach your BQool BigCentral email limit.' Please refer to the email template below.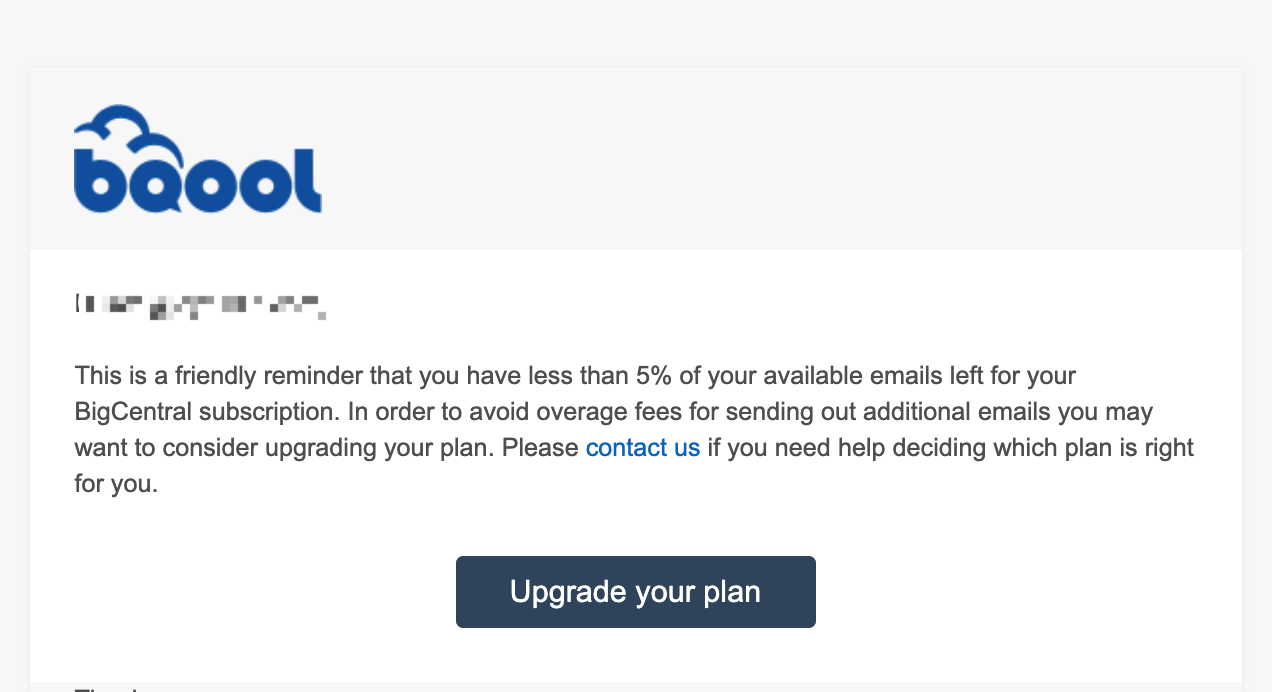 Nevertheless, there is one scenario where the system won't be able to detect that the amount of available email is below 5%, therefore, no notice will be sent to the user.
At 1 pm (GMT+8), the system will conduct a routine system checkup on all accounts. If the system notices certain accounts that have an available email amount below 10%, then the system will send out the email notice on the given day.
However, it's possible that the number of available emails of an account changed from more than 5% to lower than 5% within one day.
When the BQool system checks the account and detects that the email quota is above 5%, then the system will determine this account doesn't need the email notification.
Another scenario is that the email overage fee has been generated, meaning the system has been sending more emails than the plan limit allows. If the system can't detect the percentage of the available emails is within the 5% to 0% range at 1 pm (GMT+8), then the system won't send out the email notice to users.