Certain tickets types are editable after tickets are created. To change the ticket type, please open up each ticket and click 'Open the Ticket Type' drop menu, and select the ticket type you want to change to.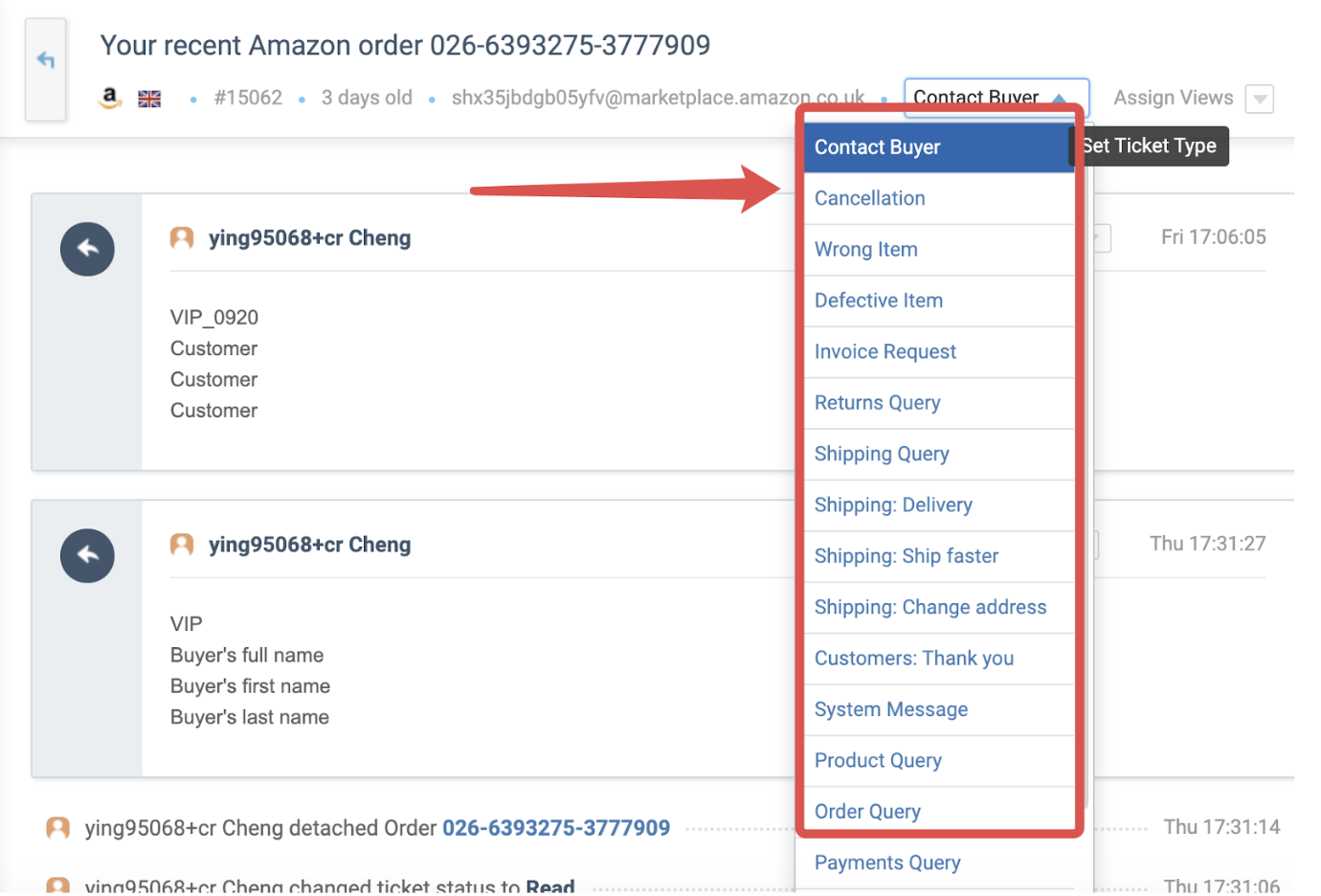 However, not all ticket types are interchangeable. You can refer to the spreadsheet below for ticket type change rules.
For example, the 'Contact Buyer' ticket can be changed to other ticket types, but other ticket types can't be changed to 'Contact Buyer' tickets.