Reviews
The system will display the reviews received from All Marketplaces. From the All marketplace menu, users can choose to check on the reviews from a certain marketplace.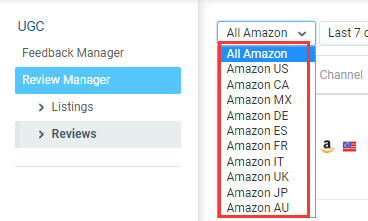 After selecting certain listings, users can use Bulk action to edit the status of multiple selected reviews at once.

Rating: Users can sort the reviews with a specific rating type or certain rating above or below.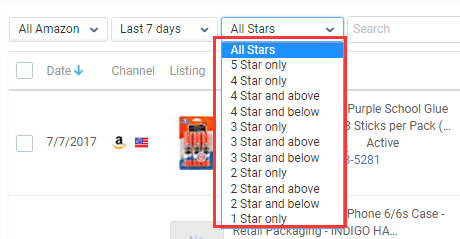 Download Report

Through the Active drop-down menu, users can choose to reply to the review on Amazon public review page or to contact Seller Central Support to remove a convertial review.