How to add new user permissions?
Click the Add Permission button.
Please enter the name of the permission and specify which user will be assigned under this permission.

Please click on each product's drop-down menu to specify the permission details.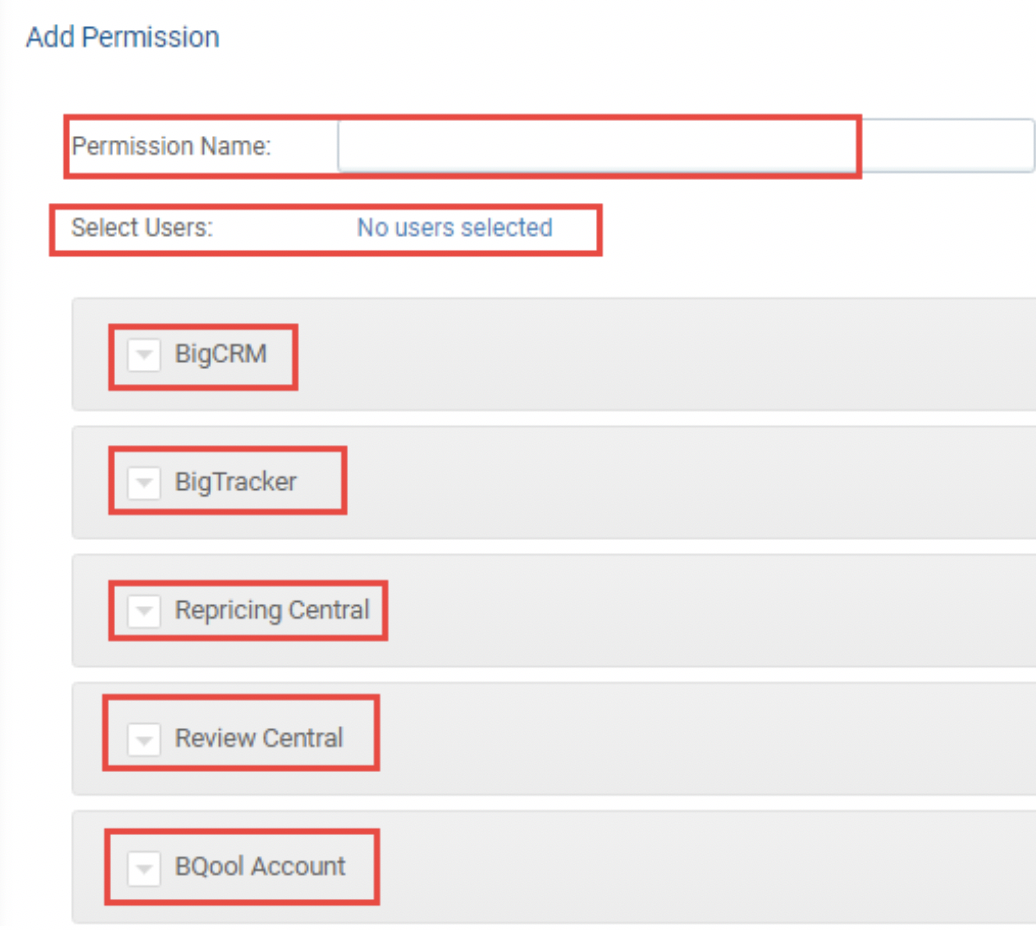 Lastly, select the level of access for this permission for each marketplace.



View Only: the user can only view the content but cannot change the content.

View & Edit: allow the user to view and change the content.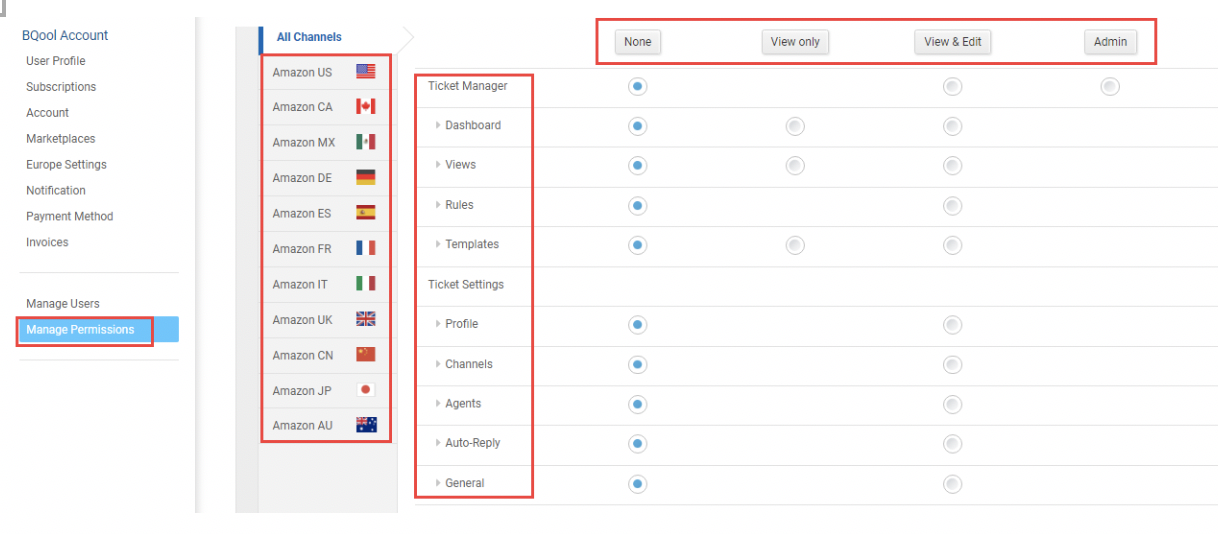 The details of Ticket Manager permission will be introduced and explained in the Ticket Settings article.