The filter has 10 functions. In the Review section, only the functions that haven't been introduced in the Listings section will be outlined here.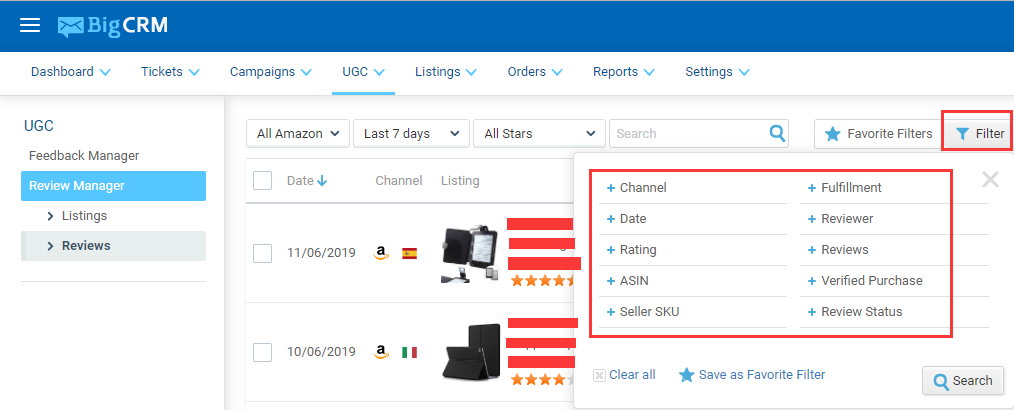 A. Channel: Users can select all marketplace or a specific marketplace.
B. Rating: Select a specific rating or choose multiple ratings.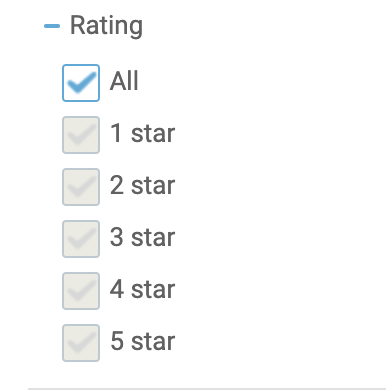 C. Reviewer: The name of the Reviewer.

D. Reviews: Select review with Upload images and/or Video.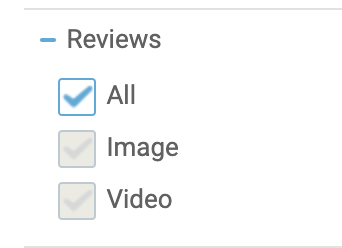 Providing that users didn't select Image or video, if the review has uploaded image or video, then the review won't be presented in the search result.
If the review has an image and the video and only the video option is selected, then this review will be view as eligible and be presented in the search result.
E. Verified Purchase: Users can choose to select all, Yes (Verified Purchase only) and No (Exclude the review with Verified Purchase.)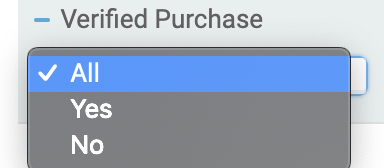 F. Reviews Status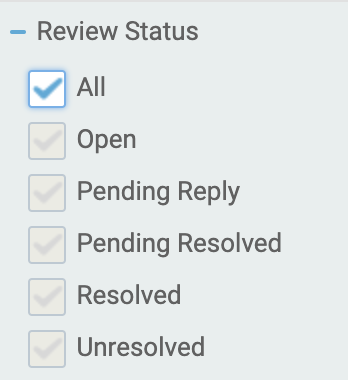 The system can sort reviews by Review Status. Users can choose multiple review statuses.
The review statuses are categorized as Open/Pending, Reply/Pending, Resolved or Resolved/ Unresolved.