Amazon Buyer's Email Address Not Being Recognized When Adding to Blacklist
When adding a buyer's email to the Feedback Central Blacklist, please add the email address from the Order Detail page as outlined in the image attached below.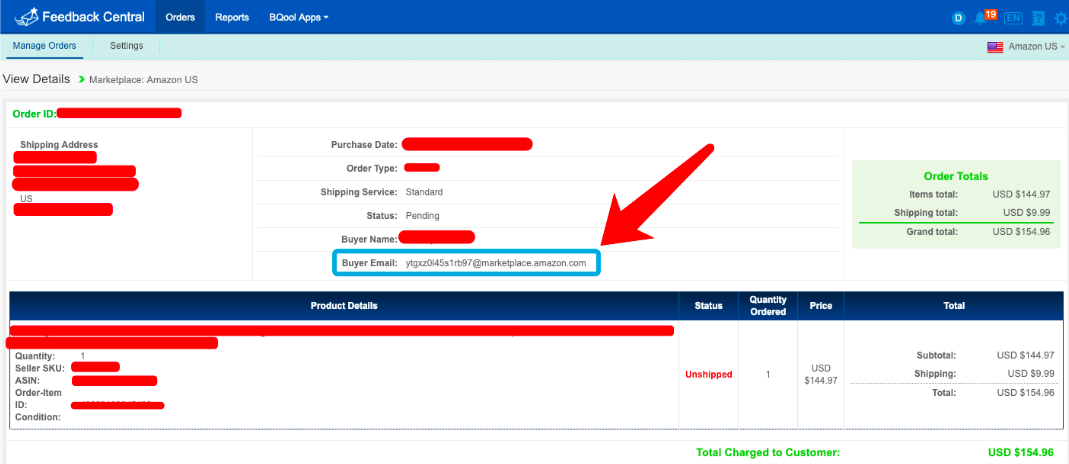 Please don't add an email address with 2 parts separated by a plus sign as outlined below.
ytgxz0l45s1rb97+A076994328K1YNUJL60FW@marketplace.amazon.com
Buyer Name not Being Generated When Only Adding the Buyer Email to the Blacklist
When only adding the Buyer Email to the Blacklist, the corresponding Buyer Name won't be generated. The reason is that the system can only detect the Buyer Name through the inputted Order ID.

When users input an Order ID in the Blacklist search bar manually or by using the Bulk Upload method, the system is then able to detect and populate the corresponding Buyer Name and Buyer Emails.