Email delivery time can be specified. Email delivery time indicates when the system will start to arrange the emails to be queued for sending. It doesn't indicate the time when Buyers will receive the solicitation email.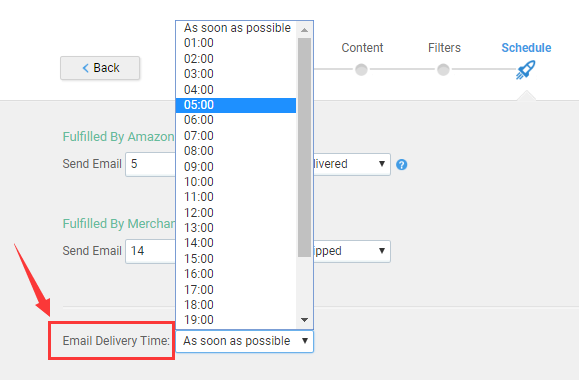 Please select the email campaign you wish to edit. 


Please select the schedule and specify the email delivery time.