Sellers on Amazon can declare two different prices on the same listing; Your Price and The Sale Price. Your Price is the list price which sellers want to sell the product for. The Sale Price is the price when sellers put the product on "Sale."
For example, if you normally sell the item for $49.99, this would be 'Your Price.' Then if you want to put it on sale for a week, you would populate the 'Sale Price' and enter the 'Sale Start Date' and 'Sale End Date.'
When you do this you will see on the Product page 'Your Price' crossed out and 'Sale Price' listed with the % savings. This will give the potential buyer the impression the item is on Sale and could result in more sales.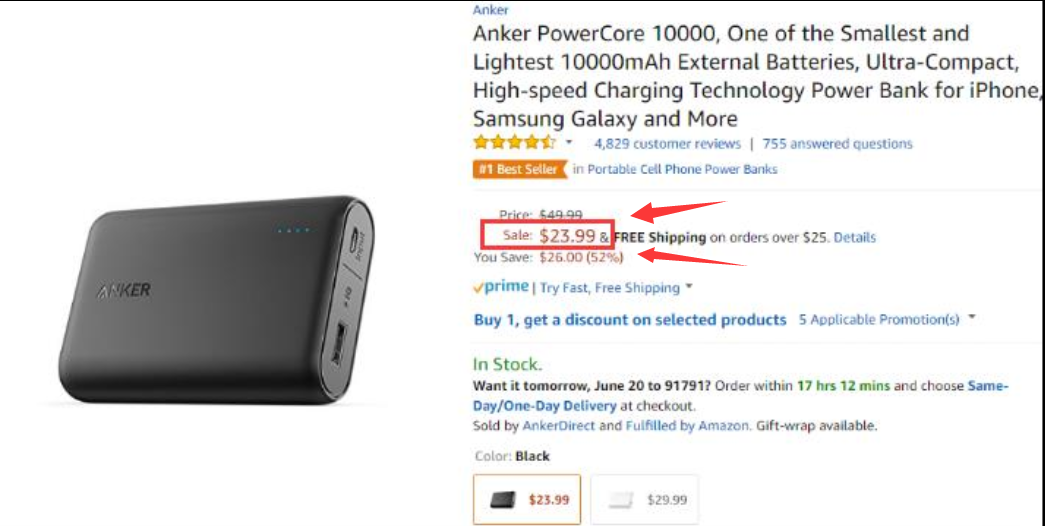 It is worth noting that the Sale Price setting in Seller Central might encounter a Repricing Conflict with Your Price setting in Seller Central. Please refer to the picture below.
BQool only reprices Your Price to compete with other sellers in the competition, which is shown at $37.99. The "Sale Price" marked in Green as below is a temporary deal.
If the user already has the listing Repricing enabled on our end with the inputted Your Price, the user then cannot input Sale Price in the Seller Central. The system will automatically erase the newly populated Sales price.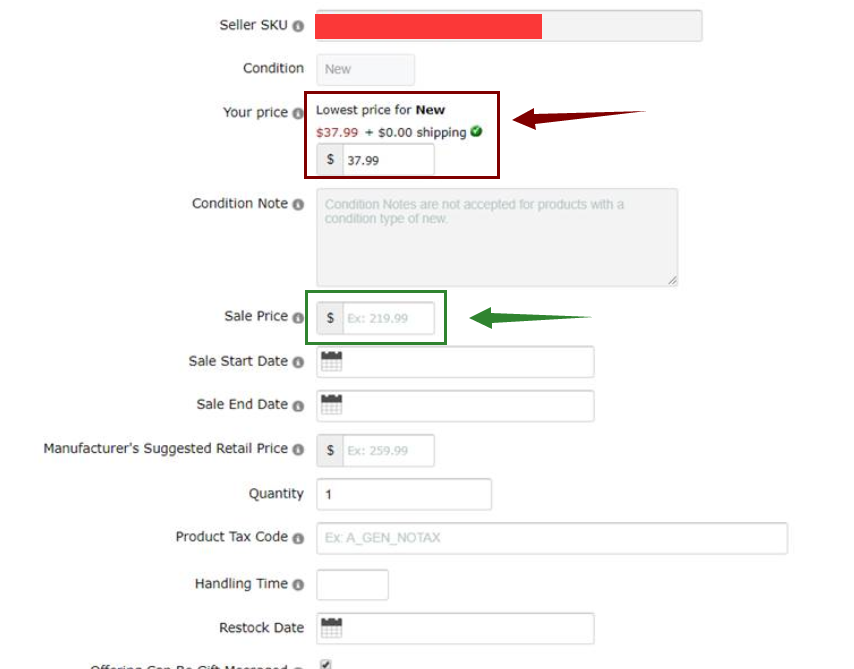 The workaround on this issue is the pause reprice on the corresponding listing on the BQool side. Then, sellers can input the value to the sales price. It is counterintuitive to use a repricer when the sellers plan to use the sales price as a temporarily fixed price.