To begin repricing for a listing, you must specify a rule, a minimum, and a maximum price. The rule designates how BQool will reprice your products, and the minimum and maximum price sets floor and ceiling parameters for price adjustments.

Once all three of these prerequisites have been specified, please make sure the repricing icon on the listing is green as seen below: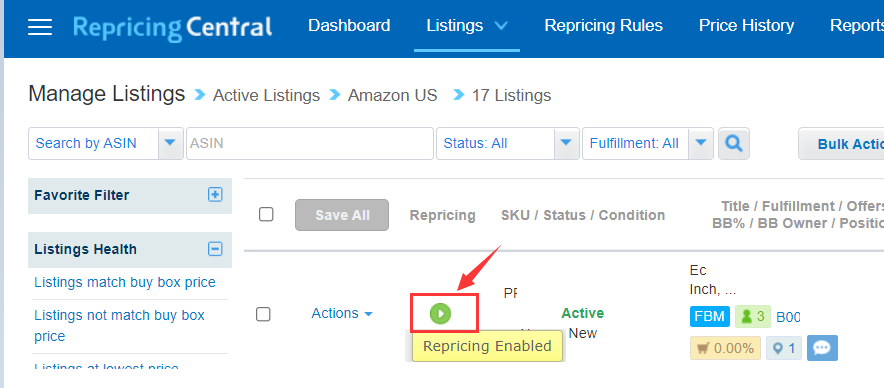 Quick Start
Users can click the orange "Quick Start" button on the Manage Listings page, which will guide the user to setup the repricing prerequisites using the Bulk Actions feature for multiple listings.

If there are multiple listings that need to be repriced, users can easily add repricing settings to multiple listings by using the Bulk File Upload method or the Bulk Actions feature.
Please keep in mind that these are critical settings; whenever a listing needs to be repriced, these three prerequisites are absolutely required. Users cannot reprice an item without these three settings.