BQool automatically assigns all new feedback as Open. Feedback marked as open have not been resolved.

To change how BQool classifies new feedback, navigate to Feedback > Settings > General > Feedback Status.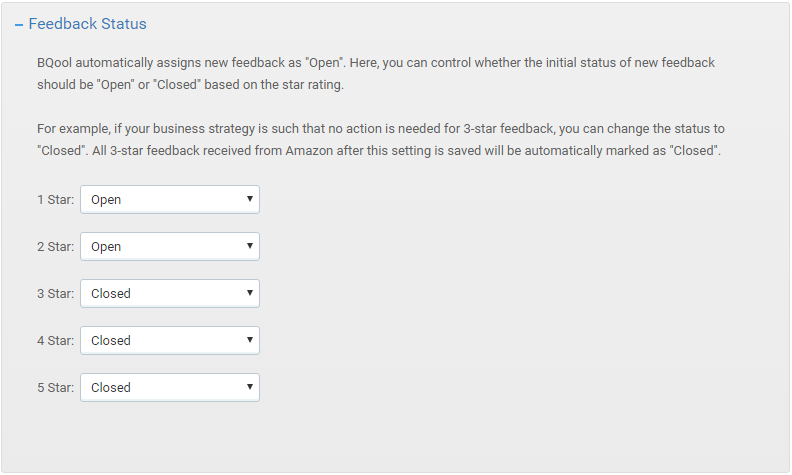 For example, you may keep 1 and 2 star feedback marked as Open, and change 3 star feedback to be marked as Closed. Please remember to Save after you are done.
You can also set up the Positive Feedback Integration to receive 4 and 5 star feedback. If you do not go over to the setting to assign the status, 4 and 5 star positive feedback statuses will still stay as Open.