You can create email templates for the emails you frequently send to customers.
Navigate to Feedback > Settings > Feedback Templates. You will see a list of email templates you've created.

To add a new template, click the Add New Template button and fill out the form.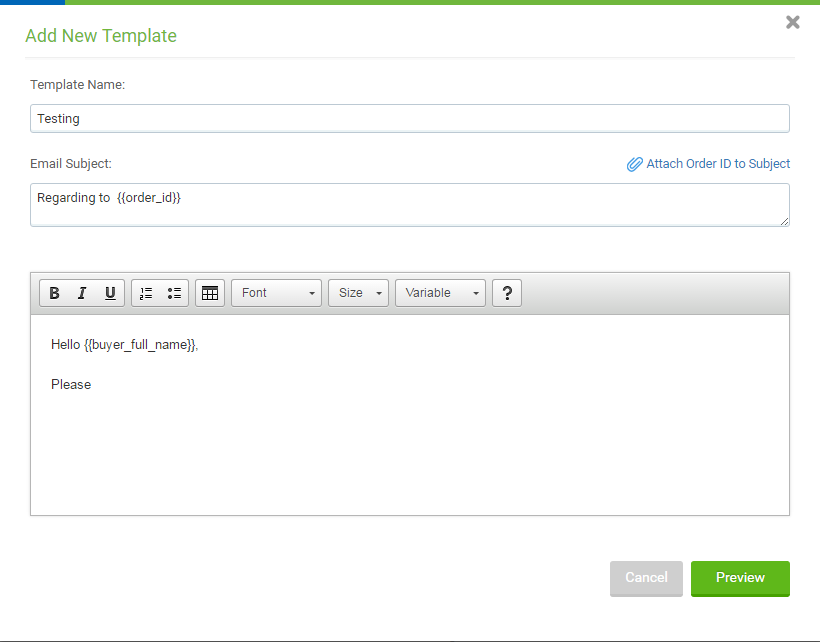 When you are finished, click Preview to see the template with Logo and Variable. Click on Save if you are happy with your work.


Managing your one-time Feedback Email Templates
Under Actions, you can edit, copy, or delete the existing templates. Like campaigns, you can also preview or send a test email.