The New Feedback Central has a bulk upload feature which allows the user to upload files and simplify their tasks. 
---
To Add Buyers to Blacklist
To avoid sending emails to certain buyers, you can add buyers to the blacklist. You can add one by one by referring to the instructions on the Buyer Blacklist page, or you could add by bulk.
To add by bulk, go to Feedback > Settings > Upload File, and select Buyer Blacklist File from the File Type drop-down menu. You may need to download Blank Template first to fill out your buyer blacklist before uploading the file.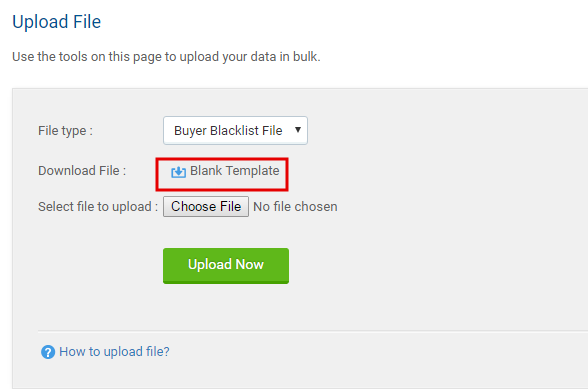 ---
Review File Status and History
After you've completed uploading your files, you can check the status in Review File Status and History at the bottom of the page. This list will show you the results of your upload. If there's any problem, please fix your upload file and re-upload. If you do not see the result of the upload, click on the Refresh button on the right-hand side.