Images is a practical feature in Feedback Central that allows users to add images to email campaigns when they send feedback or review requests to buyers. Including images in emails not only helps refresh buyers' memory of the product they purchased, but also make the emails more interesting and visually appealing.
---
Add Images
To add images, go to Feedback > Images > Add Image.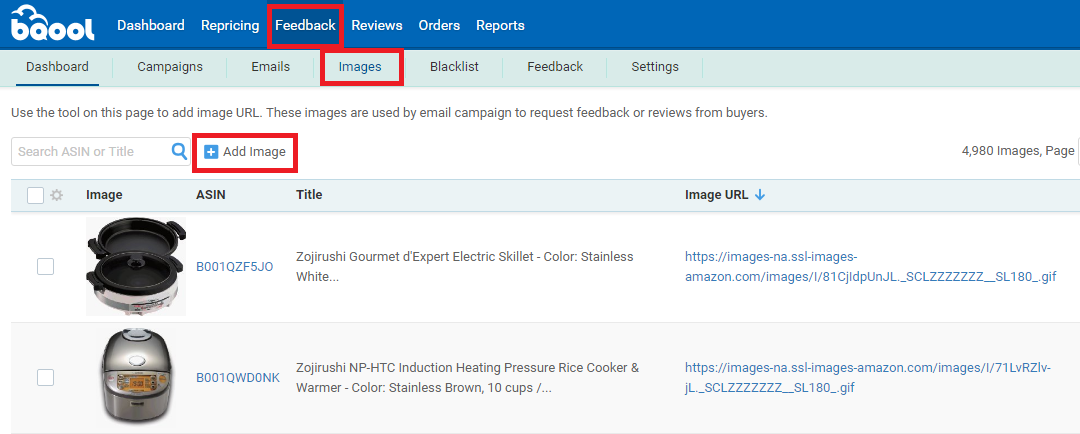 You can then enter the ASIN you wish to add in the pop-up window.

---
Remove Images
You can remove any images from your Images list by going to Feedback > Images, find the ASIN you wish to remove and click on the trash can icon on the far right. Or if you wish to remove several ASINs at once, you may check the boxes in front of the ASIN and use the Bulk Actions button to remove by bulk.