After navigating to Review Central > Marketplaces > Manage Reviews, you will see a list of reviews for your listings.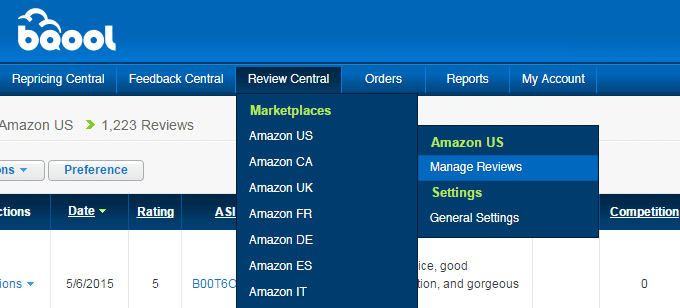 Click Actions next to the review to perform actions on it.
Here is a list of actions you can perform:
View Details: you can see the detailed view of the review. You will also have access to the other Actions at the top of the Details page.
Add a Note: add a memo about the review.
Mark as Pending Reply: you have contacted the customer, and are awaiting their response.
Mark as Pending Resolved: the customer has agreed to remove or edit the review, but has not yet done so.
Mark as Resolved: negative review has been improved or removed. Final status.
Mark as Unresolved: customer refuses to work with you to improve or remove negative review. Final status.
Mark as Closed: no action is needed for this review. This is a final status.
Add a Comment: leave a public comment on Amazon as a reply to the review.
Contact Seller Support: allows you to contact and work with Amazon to remove the review.