Go to Repricing Rules to see a list of your rules.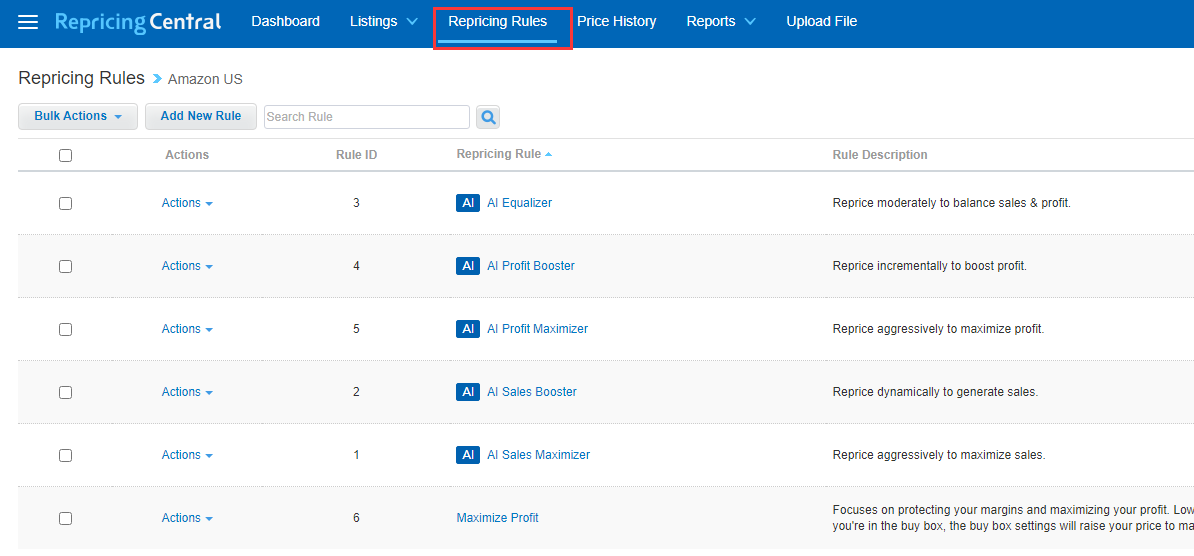 ---
How to edit rules
Next to the rule, if you want to edit, click Actions > Edit Rule.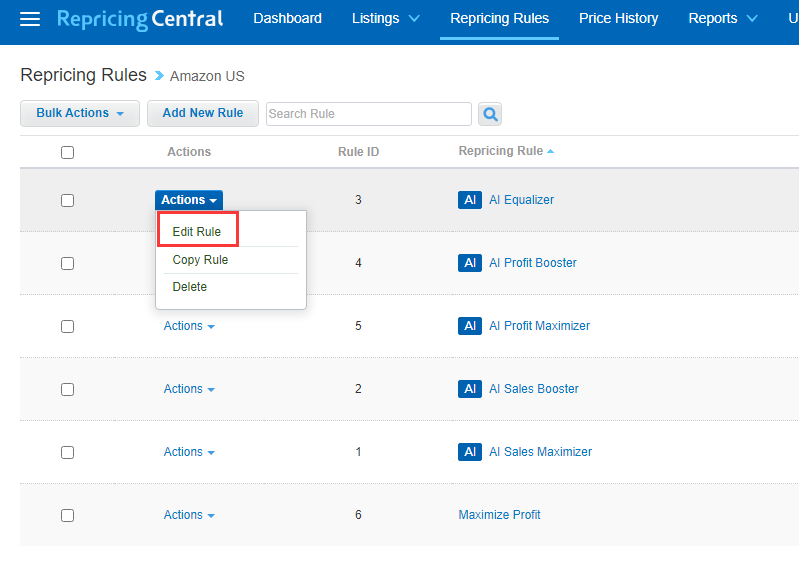 When you are done editing the rule, click Save at the bottom of the page to save any changes.
---
How to delete rules
Select the rule or rules you want to delete, then click Actions > Delete.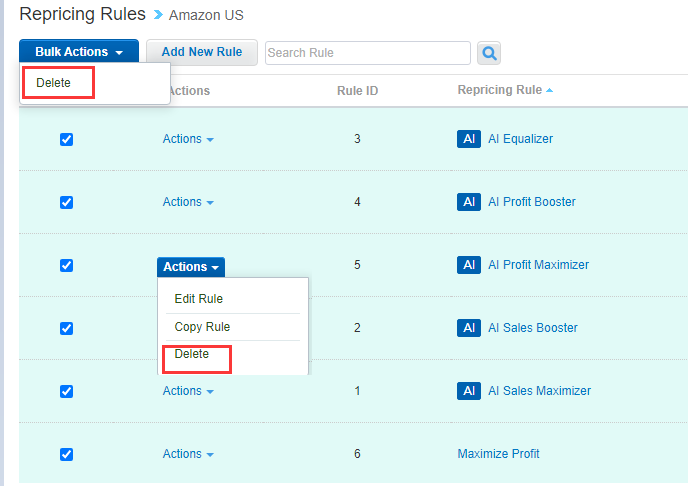 The Default AI Rule cannot be deleted

The AI Rule or Rule-Based cannot be deleted if it has been applied under Conditional Repricing, and a warning alert will pop up

Rule-Based can be deleted when they haven't been assigned to any listings