Non-Featured Merchants are sellers that are not eligible to win the Buy Box. They have been selling for less than 90 days on a particular listing, or they have not met the minimum metric requirements to compete on an equal footing with other merchants for winning the Buy Box.
Since these type of sellers just start selling on Amazon and don't have much feedback or reviews built-up, they are more likely to sell at the lowest price. A Non-feature seller can also be FBA and FBM. At BQool, they are referred to as the Non-featured FBA and Non-featured FBM.
To see if your competitor is a Featured or Non-Featured Merchant, you can check the
Competitor Analysis
for the listing. Non-Featured Merchants are displayed as "
NF
" under the Seller Type column. Featured Merchants are displayed as FBA or FBM.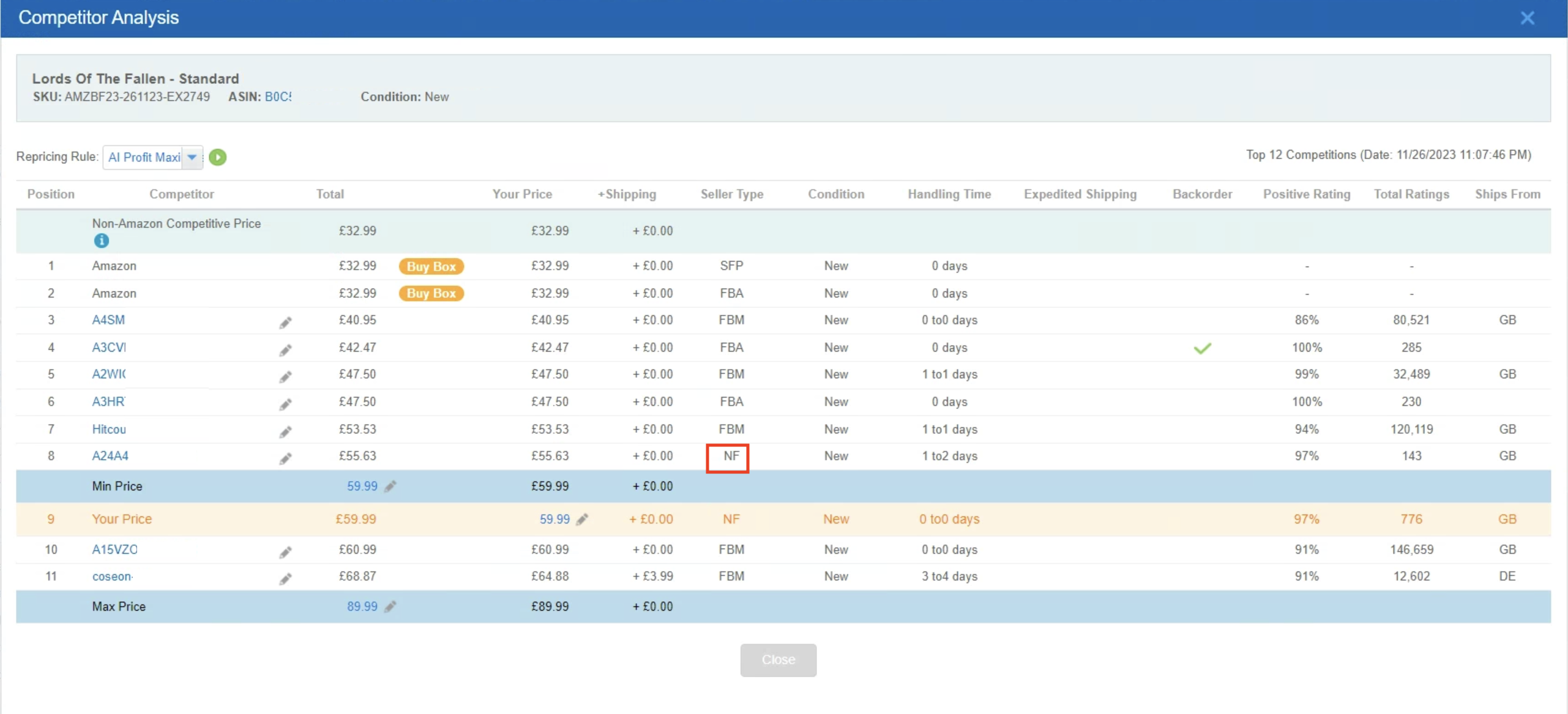 To find out what type of None-featured Merchant the user is competing against, you can check Price History, where the system displays the fulfillment type of the direct none-featured competitor. It could be Non-featured FBA or Non-featured FBM.