Use BQool's Add a Note feature to record correspondence with customers and keep your team on the same page.

To add a note to the product review, you will need to get to the Review Central.

Hover your mouse over Review Central > Marketplaces > Manage Reviews.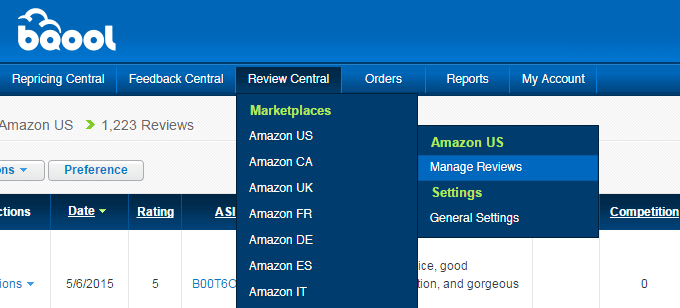 A table of Reviews related to your listings will be shown.
Choose a review. 

Note: you can use the filter located on the left-hand side to help you find the review you want.

Hover your mouse over Actions and click on Add a Note.

 
Fill in any customer requests, outstanding issues, email content, and more.

 
Click Save to save this note.
 
Now you have created a note of the review so that you can come back and have a reminder about this review.