As a serious seller on Amazon, you'll want to uphold your brand image and inform customers of your concern for product quality by resolving and ultimately removing all negative reviews or better yet, changing a bad review into a 5-star review. Follow the steps below to post a public comment on Amazon in response to a review via BQool.
To post a comment to the product review, you will need to go to Review Central.
Hover your mouse over Review Central > Marketplaces > Manage Reviews.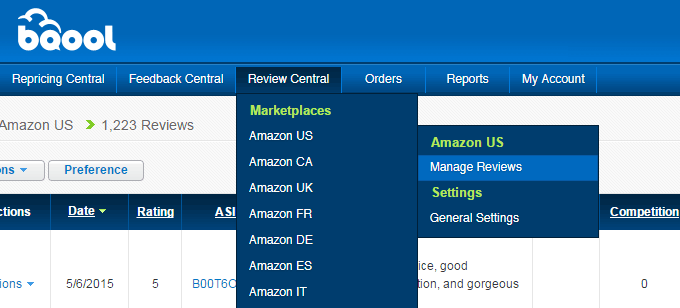 A table of Reviews related to your listings will be shown.
Choose a review.
 

Note:

you can use the filter located on the left-hand side to help you find the review you want.
Hover your mouse over Actions and click on Add a Comment.


You will be directed to Amazon's Customer Review site.
 
Type your comment into Amazon's comment box.


Then click Get a Real Name and post (or Sign in and post if you're not currently logged in to Amazon) to leave a comment for the customer.
 
In BQool, hover over Actions and click on Mark as Pending Reply to change the Review Status from Open to Pending Reply.
Simply repeat Steps 2 to 4 for each review.