Navigate to Review Central > Marketplaces > General Settings.

By default, BQool will mark all new reviews as Open. You can customize how BQool marks new reviews.

You can set whether reviews are automatically set as Open or Closed based on how many stars a review has.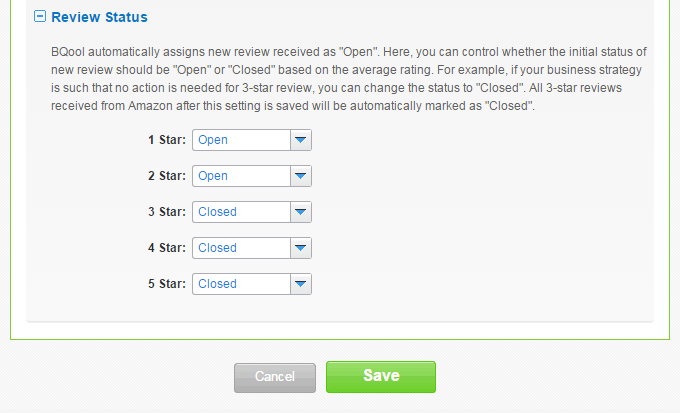 For Example:
I might feel like 5 and 4 star reviews don't require any attention, so I will have BQool automatically mark them as Closed. However, reviews any lower than 4 stars should be a priority, so I want them marked as Open until they are resolved.