You can view the filters on the left side of the Manage Listings page. The first Favorite is now a dropdown filter of the old Default Filters. You can find all the old Favorite Filters here.

---
Custom Groups
You can select and add listings into a group. You can first create a group then assign the selected listings to the group, or select the listings and assign to a new group then change the name of the group later.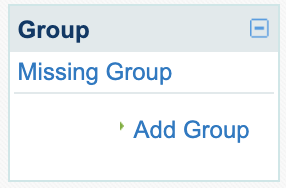 Default Missing Group:
Users can click on the Missing Group filter found under the Default Filters, Group section, or Filter section to sort out listings that have not been assigned to a group.
Please refer to the support article How to use Group for more details.
---
Add Custom Favorite Filters
Under Filter, choose which categories or selections you want to search for.


Note:

To start over, click Clear all at the top right.

You may click Search to preview the listings that would show up in your searches.
Click Save as Favorite Filter to create a new filter.

The new filter will show up under Favorite Filter above.


Note:

Users can add up to 20 custom filters. Users in a shared account will be able to set their own filters.
---
Filter Actions
The gear icon next to the filters allows users to perform certain actions to the filter:

Edit: Opens the filter editing pane

Delete: delete the filter
Note: default filters cannot be deleted
Make default filter: the default filter determines what filter to apply when users go to Manage Listings. The default selection is to view all listings.
Move up/down: rearranges the order of the filters.