BQool Interface Update
Inventory and Marketplaces tabs will no longer be visible by default

Inventory and Marketplace tabs will no longer be visible when you first log into BQool. If you want to enable it, go to My Account > Manage Permissions and edit your user permission to allow Inventory and Marketplace to be visible or can be edited.

Note: This will only affect new trial or subscription users starting from Oct 21, 2013.

Marketplace Setting is now moved under My Account

For setting up your marketplace's Amazon Merchant ID, it is now integrated under My Account > Marketplace Setting.  It is now conveniently in one place to better manage your marketplaces, especially for the sellers who have listings in multiple Amazon marketplaces.
New Trial Policy
When you click on the Free Trial button on the BQool website, you will see three trial options to choose from: Feedback Central, Review Central, and Repricing Central.
You may only choose one of the three services for your free trial. However, if you decide to subscribe BQool services, you will be able to try out the others for free.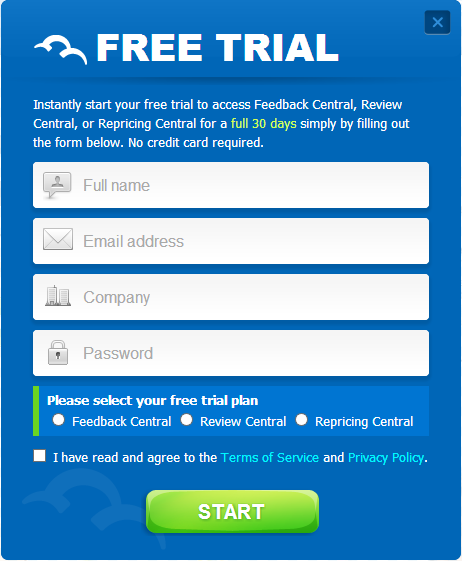 Updated: Dec 29, 2013 09:53PM PST