Dear BQool users,
We would like to inform you that on 11-15-2017 we will be making some updates to Repricing and Feedback Central. This will be our last update in 2017.
Repricing Central 
You will now have the option to correct errors caused by Bulk Actions. For example, before if you use Bulk Actions to adjust Min Price and the result is higher than current price, you would get an error. Now, you will have the option to raise your price to match Min Price allowing the change to go through.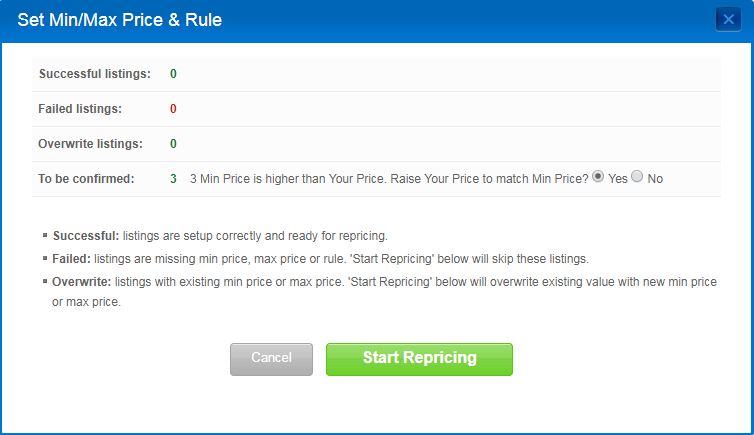 We made an update to the Buy Box owner filter on the left side of the Manage Listings screen. By default, the filter will now include only repricing enabled, repricing scheduled, and in-stock listings. This is to prevent inaccurate Buy Box data from repricing paused and out of stock listings. This will help ensure that the data in this filter is accurate.
Feedback Central
We have updated the Feedback dashboard to include feedback, sales, and account health data. We are removing the old campaign performance data including open and click rate, due to Amazon blocking tracking codes in emails causing the data to be inaccurate.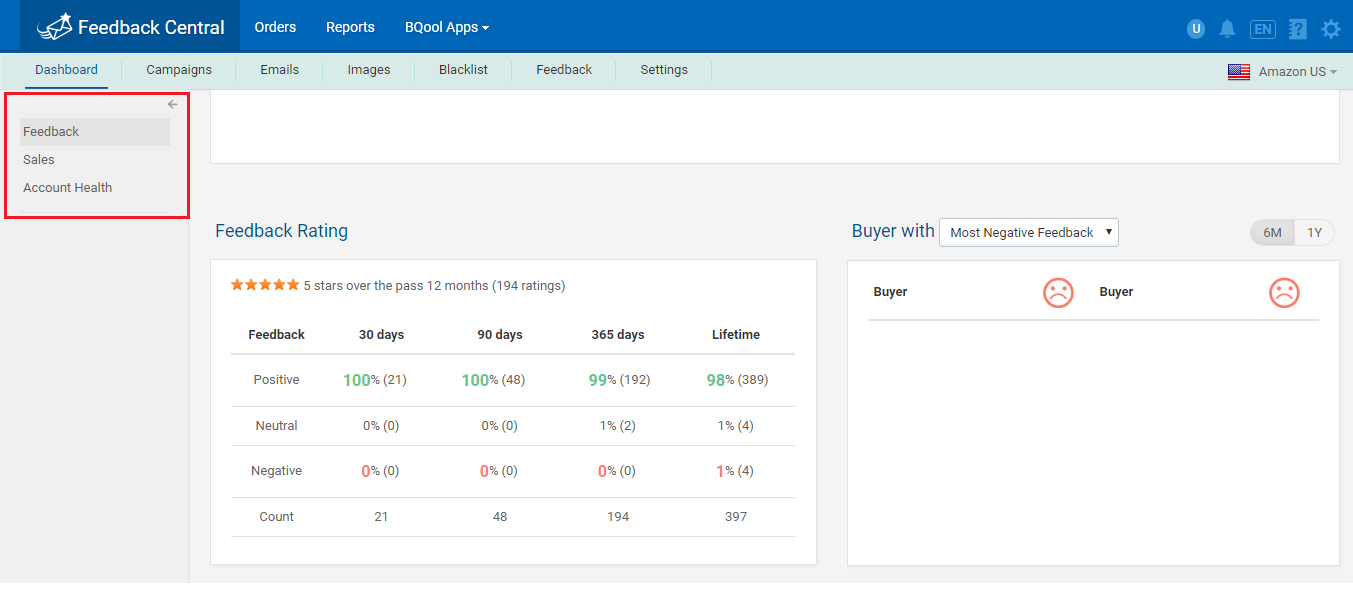 We have added 4 new holiday themes to our email campaigns.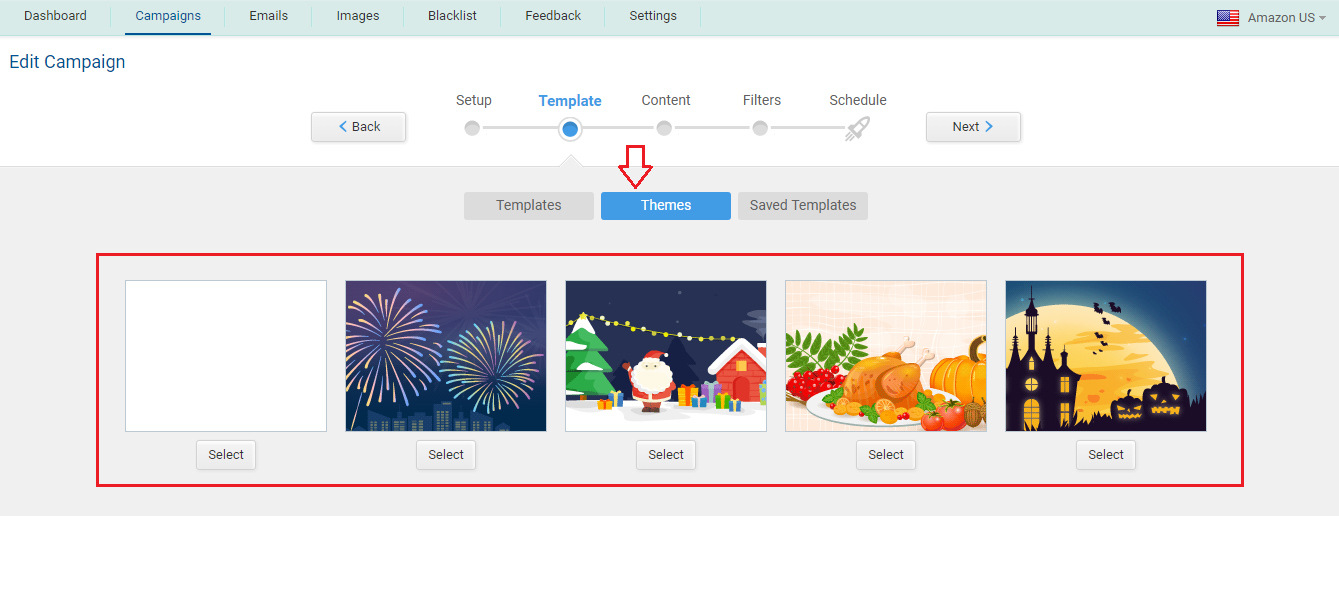 As a special service, we will start issuing credit for emails that are forwarded to us due to buyer opt-out. We will issue a maximum of one email credit per order even if multiple emails are sent. The email credit will be deducted from the total number of emails sent each month.
We are removing links that caused some email attachments to be blocked by Amazon. This will allow more emails with attachments to be able to reach the buyer.
We have updated the Seller Central Integration error message. It will now specify the cause of error making it easier to diagnose the issue.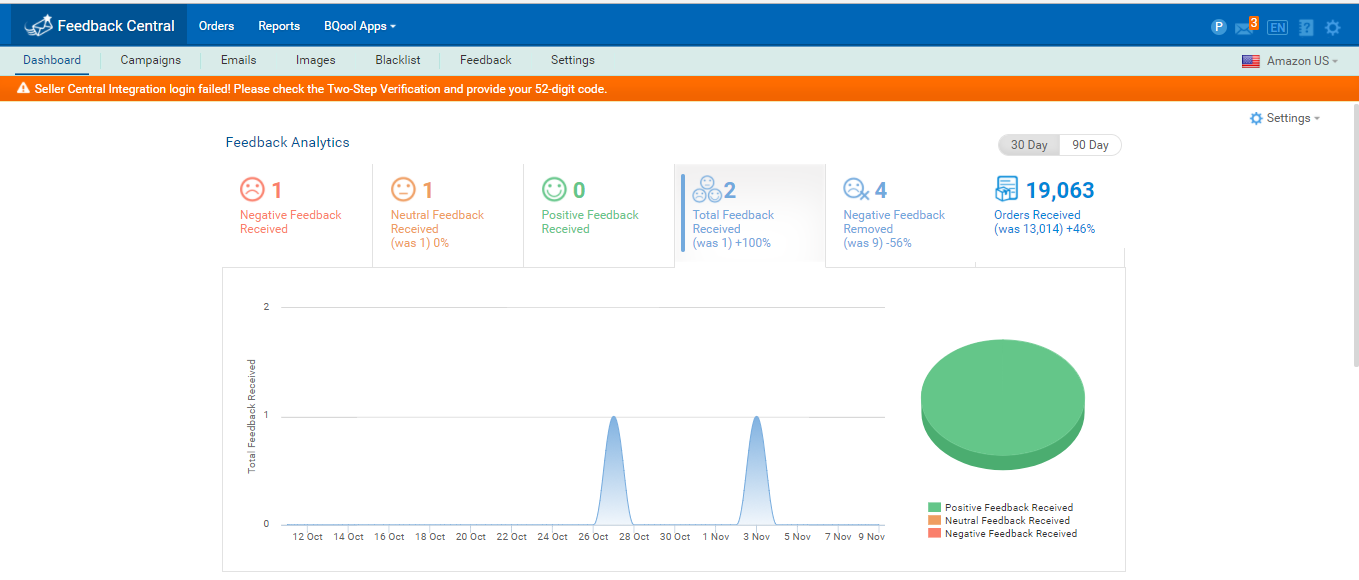 Please email support@bqool.com if you have further questions. Have a great Q4 and happy selling!