The Competitor Analysis provides you more seller metrics and pricing information for your listings at a glance. To view this information, first, navigate to the "Manage Listings" menu tab and select the listing of interest. Hover the mouse over "Actions", followed by clicking on "Competitor Analysis." The Competitor Analysis window will appear with all the sellers and pricing info under the given ASIN.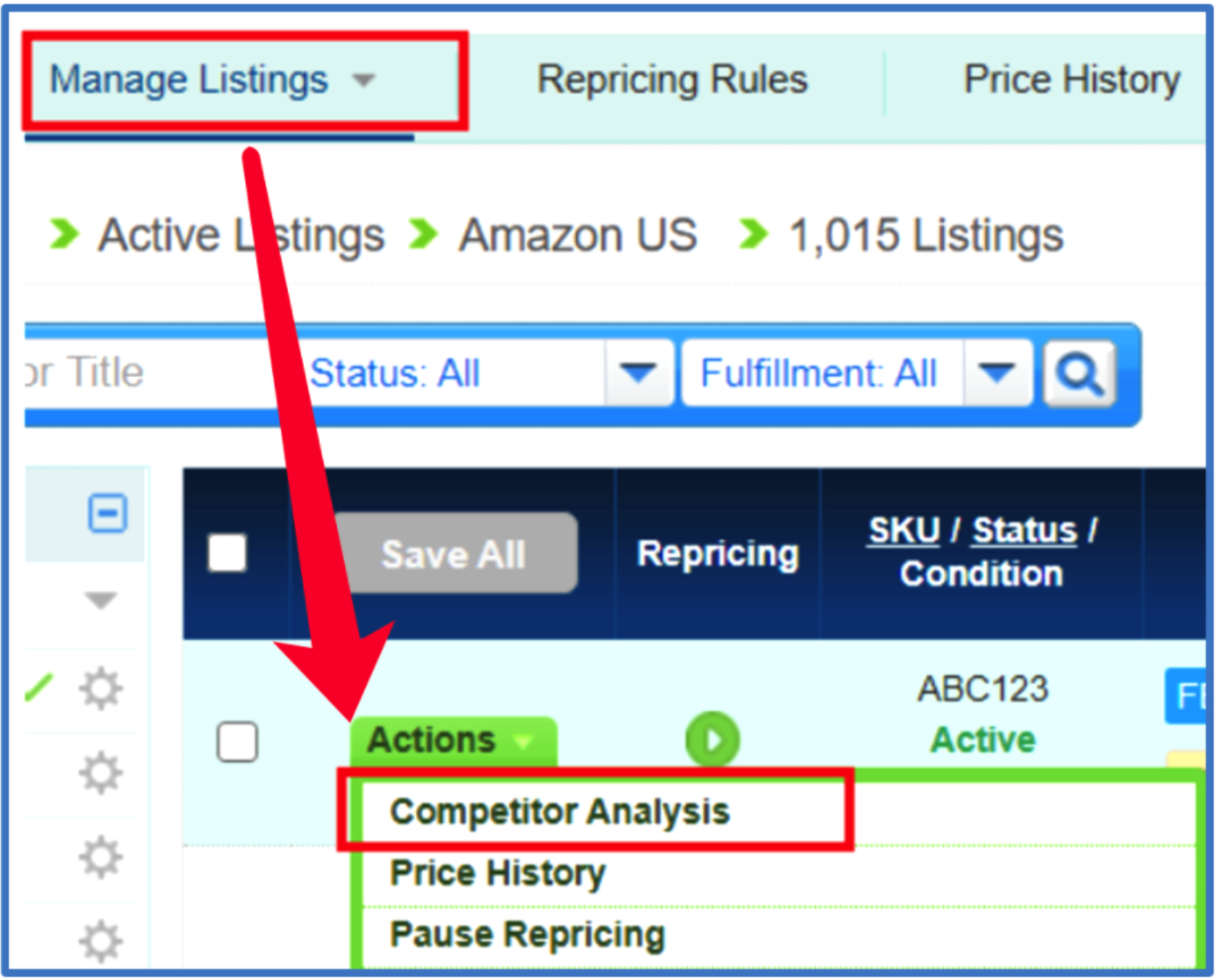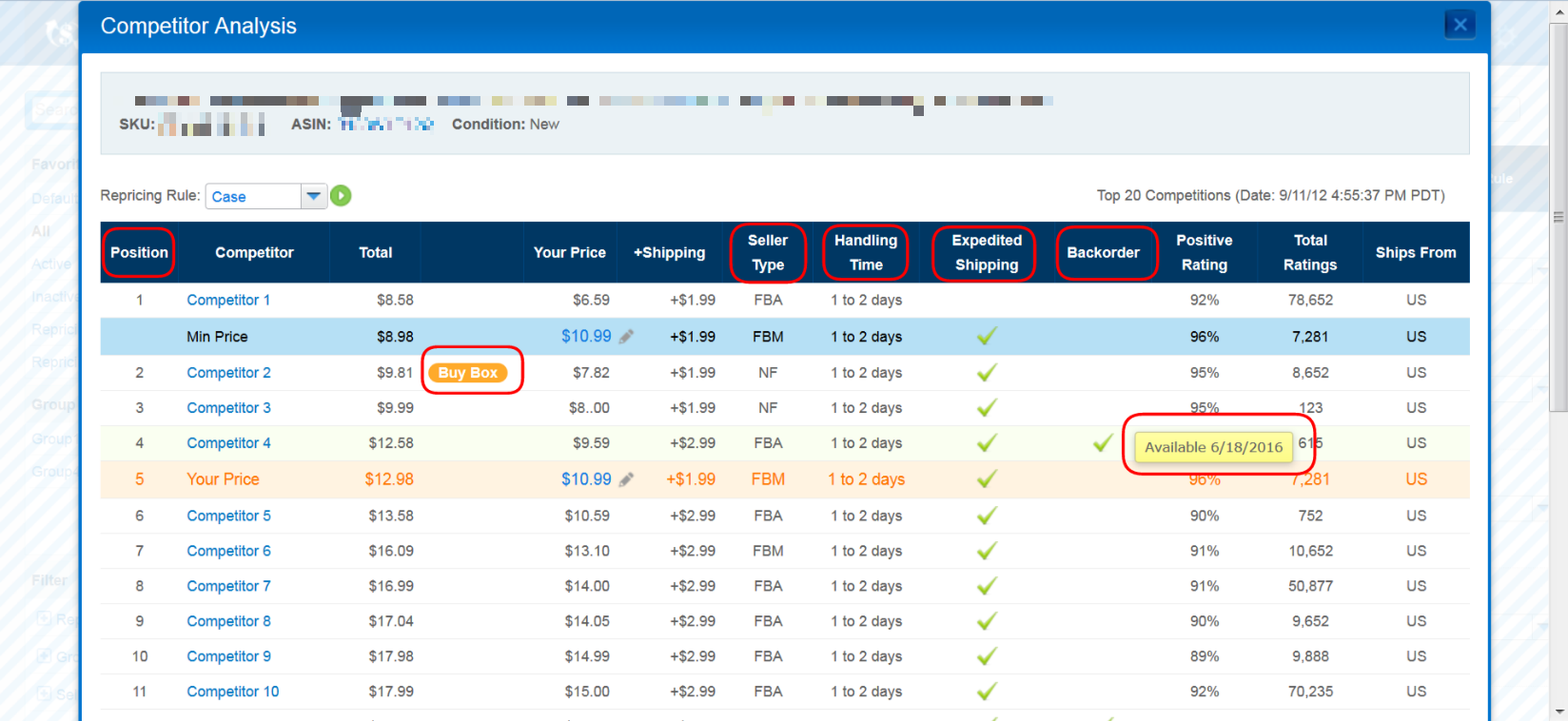 Position: up to Top 20 sellers listed
Buy Box: indicates which seller is currently at the Buy Box
Seller Type: indicates the fulfillment type for this listing, such as FBA, FBM, and NF (Non-Featured).
Handling Time: indicates the seller's handling time for shipping
Expedited Shipping: shows which sellers have the Expedited shipping option available.
Backorder: this is an indicator of the availability of the product. If the product is in backorder, there will be a checkmark. When you hover over the checkmark, the available date will be displayed.
Non-Amazon Competitive Price and Suggested Lower Price Information
Repricing Central also includes the Non-Amazon Competitive Price (CompetitivePriceThreshold) and Suggested Lower Price (SuggestedLowerPricePlusShipping) within the "Competitor Analysis".
Please note that these notifications are provided by Amazon and will appear if provided (optional).
Non-Amazon Competitive Price
As per Amazon's definition, the

Non-Amazon Competitive Price

(CompetitivePriceThreshold) is based on competitive prices from other retailers (excluding other Amazon sellers). So, if the seller's price + shipping is greater than the competitive price, then their offer may be ineligible for the Buy Box.

The Suggested Lower Price
The Suggested Lower Price

is as the name suggests and is based on a range of factors, including historical selling prices, recent Buy Box-eligible prices, and input from customers for your products.