If you would like to know when new product reviews are downloaded, you can set up Email Notification in Review Central. Please go to Review Central>Marketplaces>General settings to turn on the Email Notification. 
Please make sure that you have selected the level of Star ratings you wish to monitor.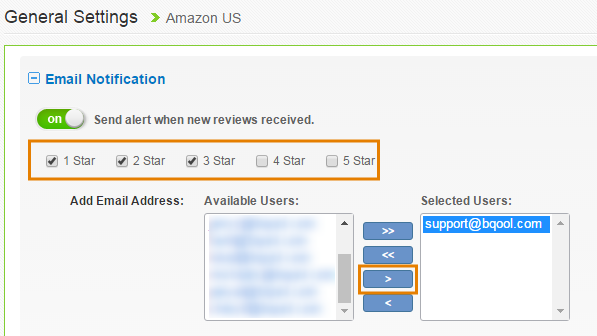 Also remember to move the email address (users) to the right hand side. Finally, please do remember to save the changes.
Note: Email Notification is available for Review Central Subscription of $50 and above.