Use bulk actions to organize your listings into sub-groups.
 Add to Group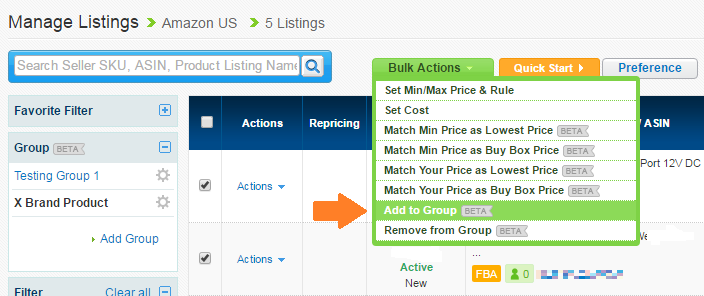 Select the listings you want to group.
Click Bulk Actions > Add Group
Select the Group you want to add in and Save. 
Create Group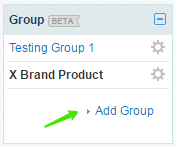 You can view the Group on the left side of the Manage Listings page.
In the

Group, 

click

Add Group 

to create a new group.

Enter a group name and

Save

as a new group.
Group Actions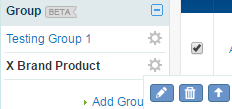 The gear icon next to the groups allow users to perform certain actions to the group:
Edit:

Rename the group

Delete: Delete the group
Move up/down: reorders the groups